The technology underpinning the cryptocurrency bitcoin is migrating to the auto industry and vehicle sharing.
Accounting and consulting firm EY, part of Ernst & Young Global Ltd, said it was launching a blockchain based system that will enable companies or groups of individuals to more easily share ownership of vehicles and access to cars and trucks.
"The time has come for to reshape the automotive industry," said EY Global Innovation Leader Paul Brody.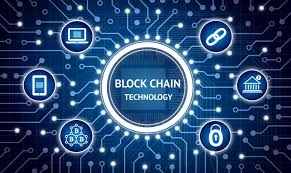 In an interview with Reuters, EY partner John Simlett said blockchain can also be used to share ownership of big fleets of cars and trucks, such as vehicles that are parked in an apartment building but aren't being used.
The idea would be that customers can access the cars via a smartphone app, noted the report.
Toyota, EY, IBM and Microsoft have established differents kinds of parnertships in order to study how blockchain systems could shake up the auto industry.
To read more:
1- Blockchain technology moves into car sharing, mobility http://www.businessinsider.com/r-blockchain-technology-moves-into-car-sharing-mobility-services-2017-8. Business Insider
2- What if jointly owning a car was a breeze?: https://www.timesofmalta.com/articles/view/20170901/business/what-if-jointly-owning-a-car-was-a-breeze.656964. Times of Malta
3- Blockchain Technology Could Disrupt and Reboot the Sharing Economy: http://www.nasdaq.com/article/blockchain-technology-could-disrupt-and-reboot-the-sharing-economy-cm836757. Nasdaq
4- Blockchain: The Invisible Technology That's Changing the World: https://www.pcmag.com/article/351486/blockchain-the-invisible-technology-thats-changing-the-wor. PCMag