Au, 55, a veteran rider who worked in Guangzhou for more than a decade, said he was "disappointed" by negative media reports when Gobee.bike launched its services in April, especially with the complaints over the haphazard parking of bicycles.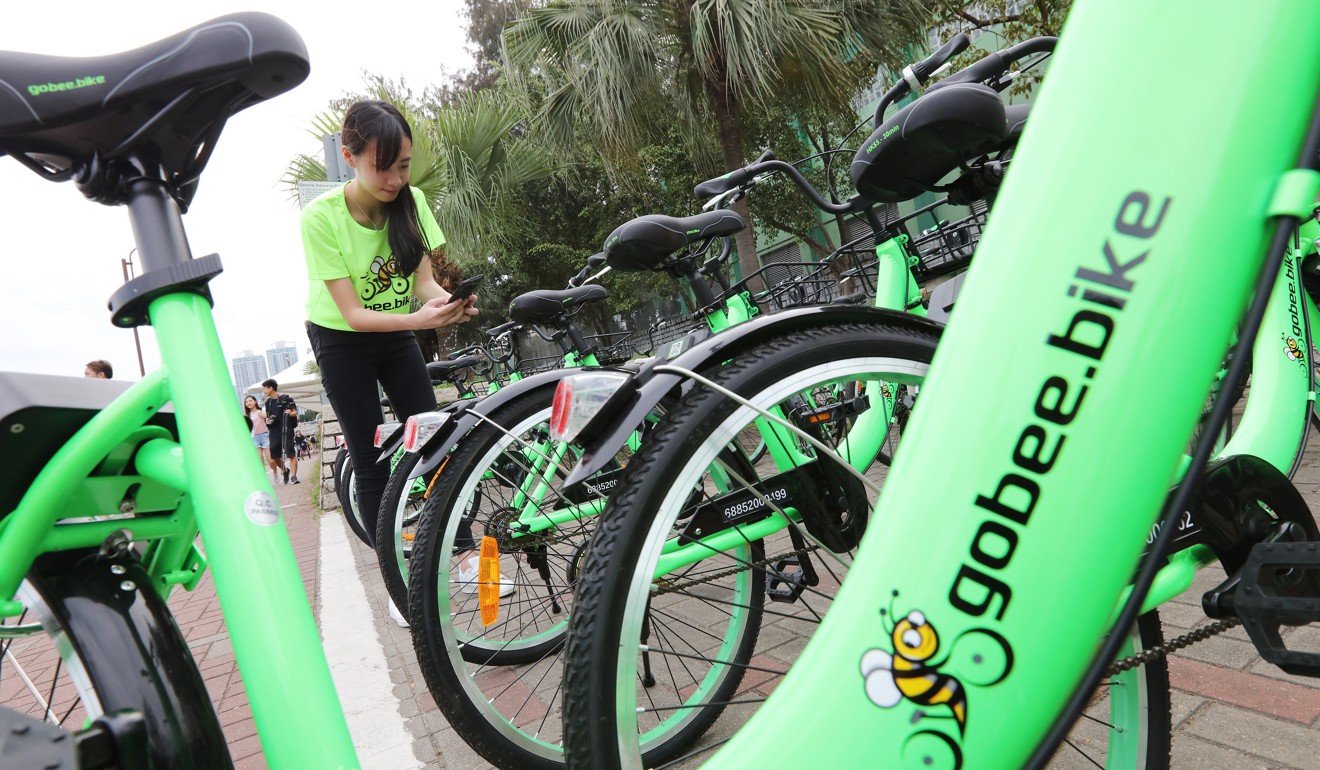 District councillors over the past month received reports of many bikes left randomly in ­public car park spaces. Au said the problem could be easily solved with a new technology called "virtual parking space" used by many mainland operators, which requires riders to return bikes to designated parking zones.
If the bikes are not detected by signals in the spaces, the charging metre will not stop.
The practice could avoid disruptions caused by randomly parked bikes in public areas, and also facilitate better management by operators and regulators.
Chinese bike-sharing start-up says it's now worth more than US$2 billion
Au claimed that a bike-sharing operator in Guangzhou with 300,000 users had agreed to sell the parking technology to his start-up group.
Au said he had earlier spoken to Gobee's founder, Raphael Cohen, about a potential technological cooperation, but his offer had been declined.
This prompted Au and three of his local cycling friends to start their own brand.
He aims to distribute 20,000 shared bikes in the city – on par with Gobee's goal – if the crowd-funding results show "great interest" from Hongkongers.
The campaign's target is to raise HK$3.8 million from 38,000 backers – each contributing HK$100.
But Au said the partners would go ahead with their own savings even if they failed to reach the mark.
"Money is not a problem. The most important thing is whether Hong Kong people support bike-sharing," he said, adding that the crowd-funding bid served more as a market test.
He estimated HK$3 million would be enough to support rolling out the service in five districts, each with 50 to 100 bikes.
Au said he also planned to charge only HK$1 per hour to ­encourage Hongkongers to use bikes for their daily commutes. Gobee bike charges HK$5 per half hour.
"We don't expect to earn a lot of money charging HK$1 per hour," Au said. He said their goal was to turn Hong Kong into a more bike-friendly city.
The article – written by Nikky Sun – originally was published at: www.scmp.com