Sejong, South Korea's central administrative city, will soon transform into a futuristic high-tech municipality having been designated by the government as a trial space where all aspects of daily life will be incorporated with high technology, the likes of which are commonly found in science fiction films.
Yesterday at Sangam's DMC, the Presidential Committee on the Fourth Industrial Revolution and the Ministry of Land, Transport and Maritime Affairs revealed the blueprints for the smart city's trial plans spanning 2.74 million square meters at Sejong's Yeondong-myeon 5-1 district.
The Ministry of Land, Transport and Maritime Affairs identified seven key areas of innovative service that the city will provide, pertaining to mobility, healthcare, education, environment, governance, culture and shopping, and new jobs.
Pertaining to mobility, private vehicles will remain parked outside of a designated area while automated cars, shared vehicles and bicycles within the trial district will provide for an experimental and new type of transportation system.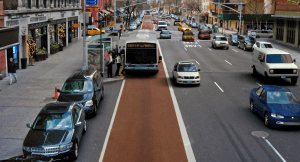 A smart parking system will allow drivers to find empty parking spaces with ease. Meanwhile, a bus rapid transit (BRT) system will run through the city, linking Sejong with nearby Osong and Daejeon.
In the field of healthcare, smart homes and drones will help incorporate new technology into the city's residences. Based on artificial intelligence, smart homes will assist in checking the health status of residents.
The home system will also control temperature, humidity and ventilation automatically based on the homeowner's individual and medical needs.
Smart robots will perform duties formerly reserved for butlers to manage the household, and in the case of emergency situations, drones will be on call within three minutes to relay details of the immediate situation to rescue workers and medical facilities.
In the city's education sector, online and offline courses will be provided to residents based on educational technology.
An educationally-inducive environment will be created in tune with the brain's developmental cycle, while classes utilizing 3D printers and robots will be incorporated into the standard curriculum.
Moreover, the city plans to create new jobs by providing job seekers with opportunities to work in new positions co-created by startups and corporations of all sizes.
Government research projects will lead to further job creation, while technology will be shared and applied to create better working environments for employees.
Kevin Lee (kevinlee@koreabizwire.com)