by Greg Meckbach
Could Canadian insurers cut auto claims costs by 15% by using telematics? Perhaps, if they could somehow import the experience of European insurers.
An unnamed European insurer compared its auto insurance customers who were using telematics with its customers who were not, Nino Tarantino, North American CEO for Octo, said in an interview Thursday with Canadian Underwriter.
The loss ratio was 12% to 18% lower for the motorists who were using telematics compared to those who were not. Tarantino told Canadian Underwriter the results of the comparison were presented at a conference he attended; the presenter did not want to release the results publicly, he said.


Telematics refers to technology that records data such as a vehicle's speed, location and driving behaviour (such as sudden acceleration and hard braking).
Data gleaned from telematics is being used by some Canadian insurers (such as Desjardins, under the Ajusto brand) to offer discounts on premiums to motorists who are perceived as low-risk.
The Financial Services Commission of Ontario told Canadian Underwriter earlier that FSCO has "no studies or reviews that provide actuarial evidence to quantify" the effectiveness of usage-based insurance in the province. FSCO lets Ontario auto insurers reduce rates for good driving behaviour but does not let them charge motorists more for bad driving behaviour.
There are several reasons why telematics can cut claims costs for an insurer, Tarantino said Thursday.
For example, telematics can reduce the cost of adjusting the claim because the claim can be closed quicker, said Tarantino. This is because the telematics device detects the accident and helps with collision reconstruction. Since telematics monitors exactly what happens to a vehicle at any given time, the technology can also discourage motorists from making fraudulent claims.
The unnamed European insurer providing the loss ratio comparison "was showing that, in the case of segments that are riskier – like teenagers, or very high powered cars – the improvement in the loss ratio was 16 to 18%," said Tarantino. He was in Detroit last week attending the TU Automotive conference and trade show.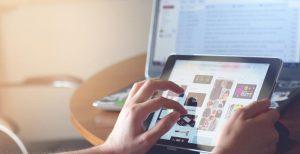 Canadian auto insurers offering telematics include Desjardins, CAA, The Co-operators and Intact.
Early adopters of UBI were Tier 1 insurers, Tarantino observed, but smaller and mid-sized insurers are also becoming interested. "They know that if they are not doing a pilot or learning how to use this data in the next five to 10 years, they may be out because they may be left with all the bad drivers and all the high risk customers," he said.
Octo is the vendor CAA Insurance will use with MyPace, an auto insurance product approved by Ontario's regulator that CAA plans to launch in Ontario next month. CAA will use telematics to measure distance driven and is aiming the product at motorists who drive 9,000 or fewer kilometres a year.
Clients who select MyPace "will start with a base rate and be charged in 1,000 kilometre increments," CAA Insurance president Matthew Turack said during the MyPace launch. With MyPace, rates will not be based on any driving behaviour other than distance travelled.
Octo announced Thursday that Tarantino was named Influencer of the Year at TU Automotive Detroit.