Chip giant Intel Corp. (Nasdaq: INTC) and the firm Juniper Research have evaluate global cities on various "Smart City" initiatives.
The two sides studied the promise of such technology not through the lens of urban planners but through the cities' residents.
Intel hopes to better connect the outcomes of Smart City infrastructure investment to residents' needs, thereby creating more buy-in.
"People move to cities and work hard for a better life. What is the end game? They want to be happy," said Sameer Sharma, global general manager of Smart Cities IoT solutions at Intel.
That noted, city life can create impediments to happiness, such as traffic, caregiving challenges and the amount of time spent at work.
"That creates high levels of stress," Sharma said. "It's not about making cities smarter, it's (about) making them happier and how technology can find savings for the average citizen."
Using publicly available data points such as announced projects and requests for proposals, the team honed in on 20 global cities and ranked them based on the amount of time given back to residents. Portland came in No. 12: The basis for the ranking and the full list are revealed by clicking through the slides.
The study examined four indicators: mobility, health care, public safety and productivity.
According to the report, smart cities give back average city residents three working weeks of time every year. About 60 hours can be saved using smart traffic systems while about 21 hours can be saved by using apps and digital services to access city agencies. Another 35 hours can be saved in public safety by using predictive technology or smart traffic signals to route emergency vehicles.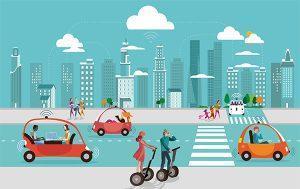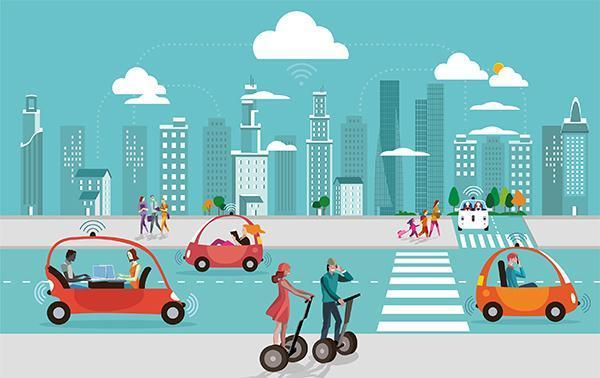 Smart cities are a big market for Intel since such infrastructure creates such vast amounts of data.
That data either needs to be crunched on site through what's known as edge devices, or sent back to data centers. Intel has a piece of all of that.
All of this occurs alongside a macro trend of urbanization. Sharma noted that today one of two people live in cities globally. That number is expected to rise to two out of three within 12 years.
"We are adding 3 million people a week into the urban areas. That is one new Chicago every week globally," he said. "We feel it in traffic and parking and pollution, but it's such a macro trend, it will change the face of the planet, and we have to do it right."
Portland's appearance among these global rankings alongside Singapore, Seoul, Tokyo and Dubai has a lot to do with the city's ability to articulate what it is doing. Sharma has spoken with Portland officials about using technology to enhance the city's quality of life.
One such project, a collaboration between the city, Intel, GE and AT&T, was announced two weeks ago. The project will replace lighting in the Central Eastside with 200 smart lights, outfitted with sensors powered by Intel for computer vision analytics, that look to address traffic flow and parking challenges.
The opportunity is that, globally, there are 700 million street lights. If all those lights are enhanced with sensors, it can quickly create a much broader network of infrastructure, Sharma said.
That information can be shared not only with city officials but, with open APIs, it can inform other company products. Or, it could help entrepreneurs build new products and services.
"It's something similar to the mobile revolution," Sharma said. "First there were smartphones and then basic apps. We are very clear that the breakthroughs come when we build the developer ecosystem."