A Fingal public
bike
sharing scheme similar to the successful Dublin Bike scheme operating in the city, is a significant step closer this week with news that Fingal County Council is to seek expressions of interest to operate the scheme in Fingal.
Cllr Duncan Smith (Lab) who is a keen cyclist and has been campaigning for some time for the introduction of a bike sharing scheme in Fingal, has welcomed the news.
He said the council decision to seek expressions of interest for potential operators of the scheme follows agreement from the members of the
Transportation
Strategic Policy Committee,
Cllr Smith welcomed the development, saying: 'This is great news. I have been leading on this issue in the council since I got elected and today's announcement is a real positive step forward.
'I brought my first Motion to the council in 2014 on this and I successfully brought a series of motions to the Fingal County Development Plan which inserted as an objective, the introduction of a Public Bike Scheme in Swords and Fingal.'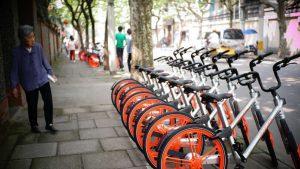 Explaining the logic behind the introduction of the scheme in Fingal, the Labour councillor from Swords said: 'A bike sharing scheme for Fingal, similar to the one that operates in Dublin City would be a real benefit to the county.
'Given the growth of our towns, and the distances people have to travel to get to train stations, bus stops, town centres and schools, a bike sharing scheme is a no-brainer.'
Cllr Smith concluded: 'It is so encouraging to see Fingal County Council take this campaign forward.
I understand the expression of interest is for two pilot schemes, one for the towns of North County including our county town Swords and a pilot scheme for Dublin 15.'