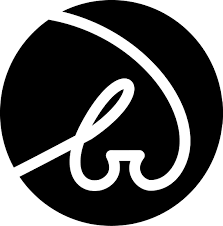 Geneva – Share your BICAR AG will present its micro mobility solution BICAR at the Geneva International Motor- show. The new version of the original ZHAW concept car, now classified as an L2e (lightweight vehicle), meets the technical requirements for public road operation permits and is getting ready for its planned 2020 market launch. An exclusive edition of less than 50 units will be manufactured as early as summer of 2019. Prospective business customers and consumers who are interested in the vehicle have the opportunity to already reserve a BICAR.
BICAR is the world's smallest weather protected and thus all-season micro mobility solution for a single user. Boasting integrated solar panels on the roof and on the front hood, BICAR is also the first electric-drive vehicle that does not require charging stations. Thanks to its three-point seat belt, BICAR riders are not required to wear a helmet. The vehi- cle's three wheels and innovative incline technology guarantee safe, fun driving in any weather and through every curve.
Besides the unique and patent-protected vehicle, Share your BICAR AG offers a smartphone application as well as a battery replacement station. Users have the option to very easily exchange the battery in just 30 seconds for extended rides or on days when they cannot generate enough solar power. Share your BICAR AG's products can be optimally integrated into existing mobility sharing fleets, no matter whether they consist of cars, scooters with or without mo- torization or bicycles. The mobility sharing provider's end customer will be able to enjoy a mobility solution that is not only fun to drive, but also practical: Ready for use throughout the year and energy autonomous since it is powered by renewable solar energy.
BICAR ideally complements public transportation. It is the perfect substitute for numerous short to medium length urban area trips currently done by using a car. The combination of BICAR, smartphone APP and battery exchange sta- tion is also an attractive option for operators of business fleets aiming to offer their customers and employees an en- ergy as well as cost efficient solution for their mobility needs. BICAR allows to drive conveniently to business appoint- ments across town, bypassing traffic jams and time-consuming searches for parking spaces. «Our concept of new mo- bility extends far beyond strictly technical innovation. Sustainable manufacturing and business models frame our cor- porate concept,» comments Adrian Burri, the founder and CEO of Share your BICAR AG.
In close cooperation with researchers at the School of Engineering at the ZHAW Zürcher Hochschule für Angewandte Wissenschaften (Zurich University of Applied Sciences), the new BICAR was developed in record time. The research team presented the BICAR concept version as early as 2015. At the time, it was considered a Mobility 2030 flagship project. The same team provided intense support for the development of the new BICAR. In this adapted version, the BICAR meets the current European mandates for public road operation permits.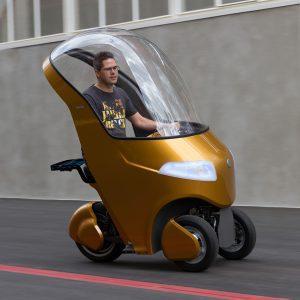 The BICAR is being developed in compliance with the Cradle to Cradle CertifiedTM1 product certification and will be manufactured in Europe.
To attain compliance with the certification criteria, Share your BICAR AG is collaborating with
1 Cradle to Cradle CertifiedTM is a certification mark exclusively licensed by the Cradle to Cradle Products Innovation Institute.
The product certification assesses 5 criteria: material health, material reutilization, renewable energy and CO2 compensation, water and social fairness to achieve a healthy and positive impact for society and the environment.
EPEA Switzerland GmbH experts who are accredited assessors for the Cradle to Cradle CertifiedTM certification.. All material ingredients >100 ppm (0.01%) and numerous suppliers must have their processes assessed under the Cradle to Cradle CertifiedTM Standard. «Cradle to Cradle® means implementing a paradigm change away from linear business models to a new dimension of opportunities/risks inherent in product quality and safety and manufacturing in infinite cycles,» adds the head of the EPEA Switzerland, Albin Kälin.
Immediately after the successful presentation of the new BICAR at the Geneva International Motorshow, the produc- tion planning for the first vehicle will be rolled out. To quickly accommodate the large number of inquiries from all over the world that have already been received, the BICAR team has imposed a stringent time table upon itself. As of fall 2019, a small fleet of 5 to 10 vehicles will initially be deployed in sharing programs – first in Winterthur, followed by Baden and Basel.
The necessary cooperative agreements with the locals in charge have been executed. The com- pany will apply for approval for series production shortly thereafter and work towards a cooperation with a produc- tion partner, so that the BICAR mobility solution will be on the market as early as 2020.
The BICAR highlights at a glance BICAR has been developed as shared mobility solution. Due to its fantastic, user friendly benefits BICAR serves to all kind of target groups – sharing operations at cities worldwide as well as business fleets and end consumers.
Features USP
End-User Perspective
USP for B2B (Sharing/Business Fleet Customer) High safety standard: 3-point seat belt, 3-wheel construction with tilting mechanism for stability on slippery grounds, no helmet
Safe all-weather driving, avoidance of the obstacle of having to use a shared helmet
10-fold wider customer base and increased revenue, less accidents
100% energy autonomy: solar powered, electric, swappable battery as back-up system
Sustainable, no waiting time for charging & few battery swaps (if) needed
Sustainable offer for customers, less park- ing space and maintenance costs, less staff needed to recharge/swap batteries 100% weather protection Comfortable and safe driving in all weather conditions, user ar- rives dry and not sweaty
Avoid seasonal and weather dependent fluctuations in usage, increases customer base 10-fold, meaning increased revenue Speed of 45 km/h Fast and agile in city
traffic
More attractive for medium distances than bikes, speed comparable to a car in urban conditions Small Design (0.8×1.5m) Easy to park, privileged parking Little parking space needed, cost-efficient Storage capacity: Up to 2 shopping bags
Suitable for a lot of different purposes: work, shopping etc.
More attractive for customers than a bike or scooter Cradle to Cradle CertifiedTM Use of a sustainable
solution
Having a sustainable vehicle, public image
Connectivity via telematic box and smartphone App
Easy to use (find, book, lock/un- lock, pay) 24/7 availability pos- sibility for peer-to-peer sharing
Easy to control and manage, predictive maintenance
Lightweight construction (< 100 kg)
Agile, sportive driving Low purchase price, low maintenance costs
Upcoming milestones As BICAR approaches the final stage of its market introduction, an overview of important upcoming events is men- tioned below. Keep posted to our newest public activities on our website: www.bicar.ch
Q2 2019 BICAR driving experience at e'mobile-roadshow, Switzerland
09.2019 Test rides for interested persons at the Umweltarena Spreitenbach, Switzerland
Q3 2019 Sharing test during 6 months at Winterthur, Baden and Basel, Switzerland
2020 Market launch EU, serial product