By Susana Martin Valdivia and Montserrat Méndez García
In this new digital era, in which consumers demand everything to be faster and more accessible, public and private transportation industries have suffered a revolution due to the introduction of new shared mobility companies that are changing the way people move from one place to another, either long or short distances, and above all, focusing on time efficiency.
In this article, we will analyze particularly the electric scooter as a means of transportation that has triggered several points of view, specifically since its arrival to the Spanish market, and some of the reasons why these companies have had trouble offering their services.
Their success around the world has been remarkable and, with a positive evolution, they have managed to increase their users and have beaten their income records. Nevertheless, since the first electric scooter company, Lime, set foot in Spain in 2018, companies have faced several entry barriers trying to succeed in this market.
Sociopolitical context
The misconception for shared mobility results from the idea of having junk lying on the streets given that there are no assigned parking spaces for the equipment.
The government disapproves the lack of organization of scooter placement, but they are not willing to fully cooperate in order to assign parking spots. This brings a constant disagreement in which the companies present a business model and the Town Hall constantly rejects or partially approves it.
Since every city in Spain is independent and makes its own decisions about public transportation management, electric scooter firms are facing situations in which some cities establish over-regulations on companies' operations and, on the other hand, they encounter no regulations at all.
The regulation policies based on over-occupation of electric scooters in public spaces has led to consumers having the impression that they do not care neither about them nor the people that do not need to use this service, but equally get affected by it.

In 2019, in the city of Madrid, 25 applications were received from different electric scooter companies requesting authorization to introduce their brands to the market, only 18 were accepted and could only deploy 8% from the total number of requested units. From these 18 different brands, only 16 are fighting to acquire new clients since there were two important merges between Flash and Koko, and Mobo and Wheels.
Among the established regulations in this community, one stands out: the every morning task they have to perform of arranging each scooter to its assigned parking area in different neighborhoods across the city, making it impossible for companies to strategically locate their units in convenient areas that could make it easier for the user to find them and use them.
As a result of these policies, the customer effort score shows high levels as the customer has to use several Apps from different brands in order to move around the city causing a lack of interest to use this service and turning to another one.
Despite the fact that Barcelona is considered one of the most bike-friendly cities in the World, the main focus of city regulations for shared electric scooters is the tourism industry as it has been stipulated that "the personal mobility vehicles can be used only when they perform a commercial activity, of tourism or leisure with profit purposes and with a guide." Also, they must follow specific circulation rules, otherwise they could receive fines from 100 to 500 euros, depending on the gravity of the misconduct.
Reby is an example of how the electric scooter companies are adapting to these regulations; they have installed locks in the scooters to park them and avoid the public inconvenience.
| | | |
| --- | --- | --- |
| Max. | A type | B type |
| Mass | 25 | 50 |
| Lenght | 1 m | 1,9 m |
| Width | 0,6 m | 0,8 m |
| Height | 2,1 m | 2,1 m |
| Speed | 25 Km/h | 30 km/h |
At the same time, companies and some cities face the lack of regulation of shared scooters (e.g. Málaga) where citizens have filed constant complains about the massive occupation of the equipment in public spaces because they block the sidewalk making it very difficult for pedestrians to move freely and also they occupy exclusive parking spaces originally designed for motorcycles and bicycles.
Sociocultural context
The overprotection of public transport over the shared mobility models in Spain, has caused that electric scooters are considered direct competitors for public transportation and not a complement service for the users.
A recent study, conducted by the company Wind, shows that 30% of the journeys in Milan, Paris and Bordeaux started and finished in a subway, bus, or train station. This company thinks that this shows an interest of the client to complement the public service instead of replacing it whit electric scooters.
Added to the city regulations in Spain, the scooter companies find a lack of interest from these government branches as there are very few public contests compared to other countries in Europe such as Germany, France, or Italy.
The lack of available tools for the electric scooter companies in Spain is causing that they face much more barriers for unit deployment and efficient service performance as a complement for public transportation providing that all the shared mobility elements work together in perfect harmony as they do in other European markets.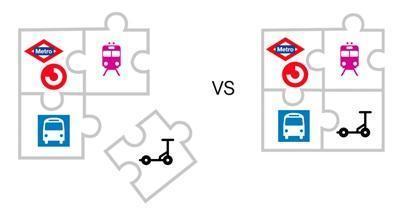 Technological Context
In many cities it is common that urban planning is a constant challenge because of the increasing populations and the new transportation methods. People are growing to be more cautious about the risk that represents that the bicycle lanes are few, of bad quality and that they are not properly connected to each other.
Driven by the interest for providing a good service and achieving profitability, companies have offered their help for planning and management of shared mobility through the analysis of gathered data by their units, as they are 100% technological.
They have proved that team effort along with cities that show interest to potentialize this service can help to plan and correctly execute the stablished regulations based on current data; for example, the proper establishment of parking zones that do not interfere with pedestrians or other services and their placement in strategic areas.
Demographic Context
Shared mobility is a density business, that means that it requires a specific quantity of deployed electric scooters on the streets to get the service to work properly.
One of the biggest challenges for electric scooters companies is the fact that they can assure that the customer will find any scooter on a comfortable and useful distance, in this way, it represents the possibility of building a habit of using this service every day.
The success of public transportation and shared bicycles is due to the security they give the user to be able to find these services at any place and constant times that are previously determined. They are part of the user's daily mobility routine, and this is something that scooters cannot offer since the balance between the density of equipment deployed and its use is not optimal.
"If there are no electric scooters near de user, they probably would not pick one up because they are not willing to walk around 15 minutes just to get to use one."(Gerard, Sellarès, responsible of Wind Mobility South Europe)
Post-Covid Challenge
During the sanitary crisis in Spain, companies faced heavy losses around March and have continued in this way until recent months. This caused some of them to re-evaluate the product supply strategy, adapting it to the necessary sanitary measures.
According to the results of the surveys carried out by Statista Global Consumer Service 2020, the most used means of transportation in Spain are those in which a large number of users are transported. This list is headed by the subway and the bus, followed by smaller means of transport such as the taxi or the car, which continue to be transportations that suppose a risk of contagion since they transport more than 2 people.
That is why in the new normality, the commitment in the shared mobility sector is focused on the exponential growth of the use of individual means, such as electric scooters so that, in this way, the statistics of the most common means of transportation in this country can be reversed.
According to Business Insider, in New York the use of bicycles increased 52% in mid-March, as a result of the distrust of the use of public transport with large capacities, increasing the risk of contagion.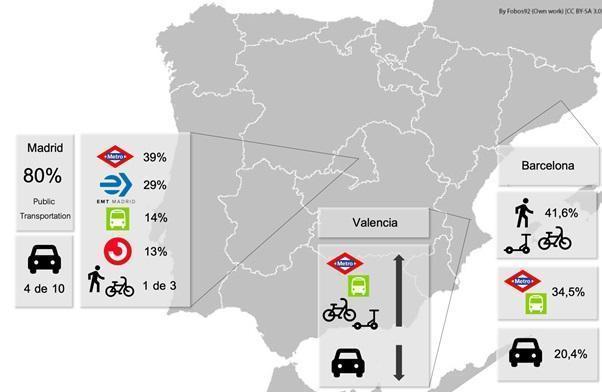 Conclusions
The launch of shared electric scooters around the world has been a different challenge in every city. Spain has proved that in order to introduce a product and or service in any market, a complete strategic context analysis is required, since scooters have come to revolutionize the way we go from point "a" to point "b".
The different regulations for unit deployment and for the use of these equipment that the cities have established are a particular way to allow companies to compete almost freely, as they work under similar "ground rules" and those than can continue working, will thrive; without adequate regulations these companies will not achieve the ideal profit in order to stay on Spain.
The disadvantages of electric scooter use can decrease and be controlled if there are appropriate measures and rules to stablish limits to a service that was introduced suddenly, as it is important for inhabitants and scooter users that the integrity and security of everyone is being looked after.
One solution that has been proposed for this subject in order to satisfy city hall, users and pedestrians is the implementation of A/B tests in different environments in order to locate different needs and suitability for each city.
There have been proposals of tests in which certain companies with a certain number of units in streets, can test free markets, where the service these companies are offering is simply based on supply and demand, that is to say that there are no limitations; on the other hand, there are companies that regulate and control the market where they spread the units.
"Each city is a world, but inside each city, a different zone is a world" (Gerard Sellarès)
Nevertheless, the upsides of electric scooter use are many. They come to complete a public transportation service and they pose a benefit that goes beyond direct profit for these companies, as they look for a cleaner environment, a decrease in traffic, and faster and more efficient mobility.
Finally, the most important challenge that electric scooter companies are facing (in short and medium terms) is to search for the correct strategy and "play well their cards" in order to compete against the massive use of public transportation and the growing tendency that has been observed in which people are buying their own scooter or bike.
Companies have focused their communications towards projecting security, trust, convenience and to show their clients that the good reasons to keep using their service as a complement to public transport are many and to encourage them to build a new responsible and safe habit.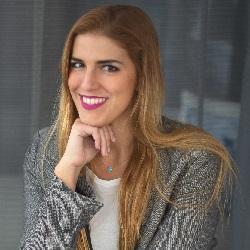 Susana Martin Valdivia is a Mexican Architect living in Spain, currently specialising in marketing and Commercial Management with minor in Ecommerce and Revenue Management, mainly focused on marketing and business development.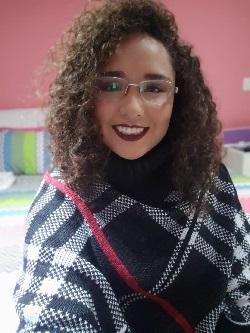 Montserrat Méndez García is an International Business and Marketing professional, passionate about ecommerce and strategic marketing. Setting up her own business and help the world acknowledge Mexican talent are her main goals.