The two leading ZHAW engineers, Adrian Burri and Hans-Jörg Dennig, founded the spinoff company Share your BICAR AG. During the first round of seed investments, they were able to win over the Swiss investor Urs Horat, the founder of the globally successful Compona AG. Urs Horat noted the following on the occasion of his capital investment: "I believe in electromobility. BICAR is exactly the right solution for short distances, and the fun factor is also extremely high."
The core product of the spinoff company is the BICAR, a three-wheeled, zero-emissions, and sustainably produced small electric vehicle, which, thanks to its special design and newly developed tilt mechanism, protects the driver from wind and rain and also provides optimum safety even on slippery surfaces. The BICAR is the intermediate step between a bike or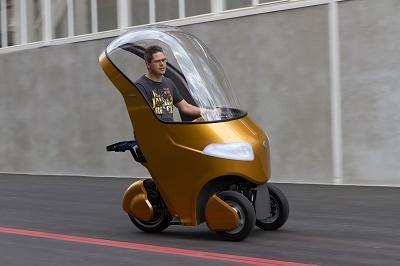 scooter, on the one hand, and a car, on the other. When used as a shared mobility solution, it can offer individual mobility without sacrificing comfort to a wide range of users.
Currently, six engineers and an industrial designer are working closely with the ZHAW School of Engineering to finish development of the vehicle. The market gap for an efficient shared mobility solution is large, which helped the development gain backing from two EU-financed development projects. The aim of both projects is to get the vehicle ready to be released to market so that it meets the requirements for EU registration.
The founders of the spin-off company are also in close contact with various Swiss and European cities. The latter are all looking for space-saving, environmentally friendly mobility solutions that make it possible to reduce private car traffic in city centers and offer the urban population a better quality of life. Numerous Swiss firms and transport companies have already concluded partnerships to offer sharing services.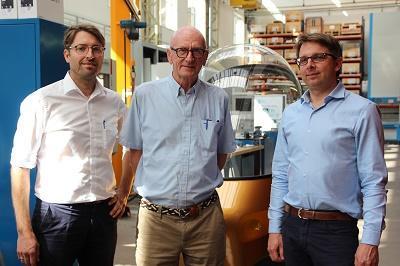 The capital requirements for bringing such an innovative development to market are correspondingly high for a start-up company operating in an environment that is dominated by big players. In order to give BICAR further impetus, the founders are open to additional opportunities for raising support for this unique, comfortable, and completely emission-free mobility solution. Additional support is necessary to achieving the next goal of producing an initial run of shared BICAR vehicles to be operated in selected cities in Switzerland and the EU.
More information at: www.shareyourbicar.com