By Ian Richardson
A
bike-sharing
service plans to bring as many as 250 rent-able bicycles to downtown Sioux City as early as March.
Sioux City would be the first Iowa community and potentially the first Midwestern city to serve as a location for the rapidly expanding company 
LimeBike
, which launched in June 2017 and currently operates in more than 40 communities across the United States.
The Sioux City Council will vote Monday on a service agreement with LimeBike that will allow the California-based company to park its bikes on city sidewalks and right-of-way.
The
bicycles
are free-standing and self-locking, meaning they don't require a docking station like some other
bike-sharing services
and require no investment from cities.
Riders can unlock the bike either via text message or by scanning a QR code with their phone.
After their commute, they can leave the bikes at their destination once they arrive. Rentals cost $1 for every 30 minutes, with discounts available for low-income users and for students.
Gabriel Scheer, a director of strategic development with LimeBike, said Sioux City will be the firm's first or second location in the Midwest, depending on when it starts up. He said he believes the city has the demographics, such as multiple colleges, that will make it a successful place to launch.
"We're really excited to see this live in Iowa," Scheer said. "We're excited to be in cities that aren't just coastal cities but are in the Midwest."
Scheer said the company is still finalizing the number of bicycles it will deploy in Sioux City but estimated it could be around 250.
Sioux City invited LimeBike after a search by Downtown Partners' Environment work group for a bicycle ride-sharing company.
City Parks and Recreation manager Angel Wallace said the panel was intrigued with LimeBike because the bicycles do not require the installation of docks, which can be expensive.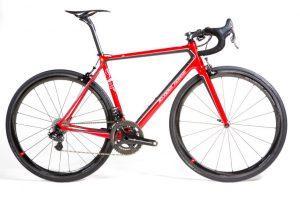 Panel member Darin Daby said he had heard of LimeBike over the summer and later had an opportunity to see the bicycles first-hand during a visit to Seattle.
"I was overall pretty impressed with the concept, and I kept snapping pictures of them," he said.
Wallace said the bike-sharing service will support the city's goal of providing affordable transportation and recreation opportunities.
Daby added that he believes people will use them downtown for short commutes or to finish the last leg after getting off the bus, as well as for recreational riding on the city's trails.