Delhi Chief Minister Arvind Kejriwal today termed cab sharing a "good idea" and invited suggestions on how to allow it, keeping in mind the safety of women.
His support for cab sharing which is at present being provided by app-based cab aggregators has come amid the Delhi government firming up the City Taxi Scheme 2017.
"I agree that ride sharing is a good idea. This is being discussed within the govt. Our concern is women safety.
Sharing a ride wid strangers may not be safe for women," Kejriwal tweeted.
He also invited suggestions on how to allow ride sharing and simultaneously ensure women safety.
However, the opinion on whether to allow cab sharing or ban it is divided in the absence of any enabling law supporting either.
According to sources, Delhi Transport Minister Kailash Gahlot is against banning cab ride sharing and a final decision over it is expected to be taken today.
"The file related to the proposed City Taxi Scheme is pending with the minister's office for his approval. Once the minister takes a decision, the draft will be sent to the Lt Governor and thereafter, it will be made public for general suggestion," an official said on the condition of anonymity.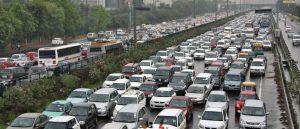 Cab aggregators operate with contract carriage permits that allow point-to-point transportation with no stop-overs between the origin and the final destination of a ride.
In contrast, the stage carriage permit, given for public service transport, allows pick and drop at different stops on a route.
The Motor Vehicles Act of 1988, does not allow shared rides by cabs that operate under contract carriage permits. It can be done only after amending the Act.