By Kiahnna Patterson
FLORENCE, SC (WBTW) – People in Florence can now use the ride-share app 'Uber'.
The Greater Florence Chamber of Commerce says it's worked to bring Uber to Florence for about a year and a half.
Chamber officials tell News13 Uber drivers will start off picking up people in the City of Florence.
President Michael Miller predicts as more drivers sign on, Uber may branch out to other cities like Darlington or Hartsville.
Miller says businesses and restaurants in the area requested the credit card driven app.
"We've been underserved for many years. We're catching up fast and actually surpassing some of the other communities in South Carolina," said Miller. "Different people use transportation for different things [and] different types of transportation. Taxis have their market. Uber just gives a different dimension to the ride- share type of program."
For the last four years, Craig Anderson has been a driver for 'Best Way Taxi'.
"Sometimes you might get a good day. Sometimes you might get a bad day," said Anderson.
He does not think Uber will impact his business.
"The bigger cities… that is where I think Uber will work," said Anderson.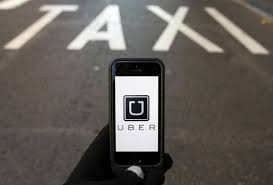 He feels Uber drivers should have similar requirements and fees.
"You have to have a business license. You have to have the ORF sticker. All these fees to run the taxi's and you have to do that every year," said Anderson.
Anderson believes taxi services are a staple in the community.
"We're going to stand our ground and keep… continue doing what we're doing," said Anderson. "We're trying to expand our business up and here comes another cap company coming to Florence. I don't think that's right. If they can come here. Have them pay the same fees that we pay."
Miller says people interested in driving for Uber can apply online at Uber.com.