By Jeff Keele
Jai Allen says cab service in Winnipeg is lacking.
"Last time I was on vacation came back from the airport had to tell the guy how to get there he was on his phone half the time," said Allen.
Allen is training to be a TappCar driver now that ride sharing is permitted in Winnipeg as of March 1.
"I'm semi-retired something to do, meet some new people give them an opportunity for a better taxi ride," said Allen.
TappCar is one of three ride sharing companies authorized to operate in Winnipeg now. Cowboy Taxi and InstaRyde are the others.
TappCar says it expects to train 500 drivers by month's end, with 50 cars on the street Friday.
"It's a big response here, this market is pretty good for the ride share," said Balraj Manhas of TappCar, adding that expectations are high.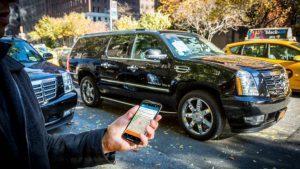 In response to the new competition, taxi cab industry is vowing to offer the best service for customers. Duffy's and Unicity said they're making several changes to increase safety and service including:
Enhanced driver training
The creation of an advisory council to handle customer complaints
Moves to repair relationships, specifically with members of the Indigenous community
A pilot project using collision avoidance technology.
"We can't control what our competitors are going to do, we can only control what we're going to do. And we're upping our game," said Scott McFadyen of the Winnipeg Taxi Community Coalition.
Some of the potential major competitors remain on the sidelines.
Uber and Lyft won't ride into Winnipeg. They have concerns about MPI's insurance model. But both companies had representatives in the city Thursday to let people know they still want to operate here.
"We want Winnipeggers to know that we're ready to launch, but for some concerns with the MPI ride sharing product," said Chris Schafer, Uber Canada.
Mayor Brian Bowman hopes the hurdle can be cleared, but is pleased there will be some ride sharing options available.
"I'm hoping it's the beginning of many more choices in the market place, and time will tell if Uber and Lyft enter the market place," said Bowman.