Solving the pervasive problem of traffic congestion will require an approach that extends beyond bans on ride-hailing services, but looks to more nuanced solutions like better managing street right-of-ways and technology to give public transit priority on crowded streets.
TriMet, the transit agency serving the Portland, Ore., metro area, is exploring a next-generation transit signal prioritization system that goes even further than simply lengthening a green light for a bus that may be running behind schedule.
The new system — about a year away — will know how many passengers are on the bus, where the vehicle is headed, the bus's relationship to other transit vehicles and other data points, which ultimately, get passed along to the intelligent traffic signal.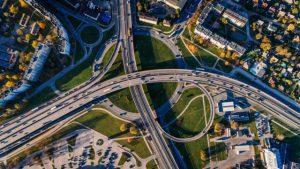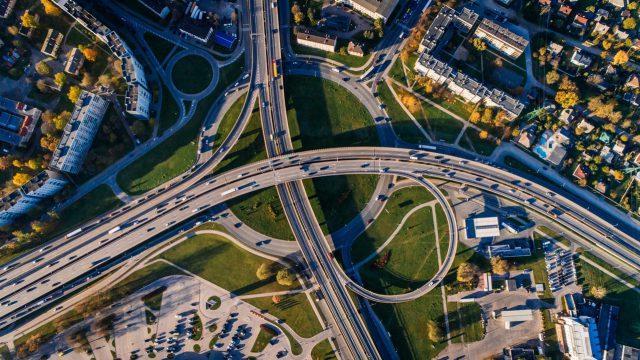 "So this is all about making high-occupancy vehicles move through the congested areas faster than your Uber and Lyft that have one or two people in it," said A.J. O'Connor, manager of intelligent transportation systems at TriMet, during a Nov. 14 webinar hosted by Meeting of the Minds, a nonprofit dedicated to studying smart cities issues and solutions.
Some of the same intelligent data-heavy technology is also being tested in the system's light-rail trains in what is known as Rail Operations Optimization Technology (ROOT). The technologies would allow trains to operate more efficiently and even closer together, and in effect, transport more passengers.
"We don't know where our light-rail vehicles are, to the same level of granularity as the bus. We don't know how many passengers, in real time, are on that vehicle to the same level that we do the bus," O'Connor explained.
"That's because train tracking, in a lot of areas in the U.S., is still reliant on field technology that was designed to prevent trains from running into each other. And so, they only care about that the train is in this block of area, and not allowing it to go forward into another block, where another train sits."
The emphasis by transit agencies to step in and help solve traffic congestions comes amid several reports showing traffic slowing to a near crawl in cities like San Francisco and New York, with transportation network companies (TNCs) being fingered as the culprit. The move also comes in the wake of public transit ridership declines in recent years.
From 2015 to 2016, roughly 80 percent of the top 30 transit agencies saw a decrease in ridership, said Adrian Pearmine, national director for smart cities and connected vehicles with transportation planning and engineering firm DKS Associates.
"And the small few that had an increase in ridership, it was very, very small, nominal amounts increase in ridership," he added, during the webinar. In fact, 2018 may be what Pearmine calls the "tipping point," where TNC and taxi combined ridership — trips — surpasses bus ridership, nationwide.
However, before too much blame is laid at the door of Uber and Lyft, Pearmine noted that in cities where rail is an option — which would be a number of medium-sized or larger cities — 85 percent of trips are still made in private vehicles, and less than 2 percent are via taxi or ride-hailing.
"It's important to note that TNCs are certainly not the only cause of [public transit] ridership going down. There are a number of different factors," he remarked.
To tackle the issue of both congestion and declining public transit ridership, officials in both the public and private sector will need to work more collaboratively, said Pearmine.
"Where we're really going to need to focus a lot is on policy change," he continued.
"There's physical places where we can work together, the concept of mobility hubs, and technical places, like the concept of mobility as a service," said Pearmine.
In Columbus, the Central Ohio Transit Authority, (COTA) is moving forward with the creation of four "Smart Mobility Hubs" where bus service, bike- and car-share companies, ride-hailing and other community services come together. The hubs will be anchored by an interactive kiosk, providing not just transit information and trip-planning across multiple forms of transportation.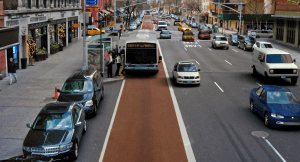 Transit planners in Portland, as well as Columbus, Chicago and other cities are all moving aggressively on projects to place trip-planning across multiple mobility providers — and payment — on a single application.
"What we hope to do later," said O'Connor is, "add the ability to not only plan your itinerary, but pay for your whole trip." TriMet has multimodal trip-planning technology set for beta testing in December.
Officials in Columbus announced it selected Columbus-based MTECH Solutions LLC to develop its multimodal trip-planning and common payment system app.
The common payment system "will allow the end user to easily pay for the multiple forms of transportation with one payment, which will also have a cash-based option for residents that are unbanked," the city said in a press release.
All of these approaches are the steps needed to solve congestion by making transit the more favorable option among city and suburban dwellers.
"Philosophically, I think TriMet and the city of Portland, and the region here is still very committed to trying to promote and prioritize high-occupancy vehicles on frequent service routes, whether that's light-rail vehicles or that's buses," said O'Connor.