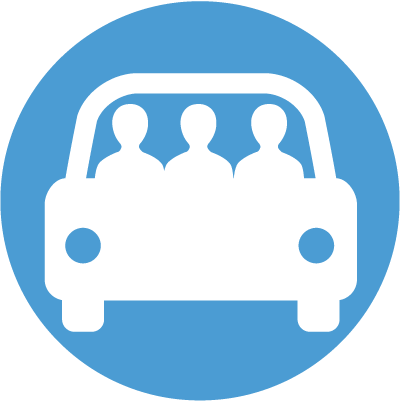 By Eric Dundon  Hannibal Courier-Post managing editor
When Zach Rogers went on his lunch break one day last week, instead of unwinding for a few minutes, he hit the streets of Palmyra looking for people needing a ride.
Rogers is one of the first Uber drivers registered in Northern Missouri, the last geographical market of the state for the app-based ride-sharing company to penetrate.
Uber and other ride-sharing companies — notably Lyft — have challenged traditional taxicab companies for viability in the transportation industry increasingly in recent years. Uber drivers utilize their own vehicles, set their own work schedule, and can drive anywhere in their designated area.
With his registration in northern Missouri, Rogers can drive people anywhere in the state of Missouri, including on long-distance trips from Hannibal to St. Louis, Kansas City, or even Branson, Mo. — five hours away.
The business is entirely app-based, with potential riders identifying their destination through the app and the nearest Uber driver summoned to take them there. Riders create an account and enter payment information. Payment is automatic with the information on file once the ride concludes.
Rogers originally applied to be a driver in Columbia, Mo., but once Uber opened driving to the northern third of the state, he applied to drive based out of Hannibal.
"I downloaded the Uber Driver app, and most of the application process took place there. They ask (optionally) for references for your driving.
After the first part is done, they need your drivers license, insurance information, as well as vehicle registration," Rogers said. "After confirming the vehicle is able to drive for Uber, they have to put you through a background check.
This took about two weeks to conclude, as they are pretty thorough with the process."
Uber is fairly new in much of Missouri, with questions regarding ride-sharing regulations were resolved when Gov. Eric Greitens signed House Bill 13 into law in April allowing the businesses to operate in the Show-Me without regulations.
However, the bill requires app-based companies to conduct driver background checks and pay a licensing fee. Uber does not pay local taxes and does not have a business license on file, according to Hannibal city clerk Angel Zerbonia.
While ride-sharing service thrive in cities with a high population density, will it succeed in more rural markets?
Rogers thinks it has a chance.
"Most people do not even realize it is available here yet," he said. "My wife and I have posted in a Facebook group three or four times advertising the arrival of Uber in the area, and each time there are a large amount of people who are just then finding out about it."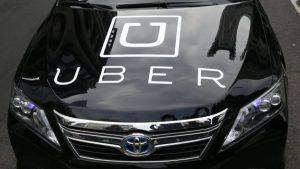 With more exposure, he predicts business will pick
up.
"I think it can be especially useful in our downtown area near the bars," he said. "Maybe out at the (Mark Twain) casino (in La Grange) could be a good place as well. It's just a matter of getting everyone to know it's out there.
I try to stay active until after 2 a.m. on Fridays and Saturdays, and I see all kinds of taxis driving people around."
Riders are able to rate their drivers using the app, so a potential rider can know a little bit more about the driver.
"I have had some people use the service though, and I think it went very well. With Uber you often get a level a interaction and fun you wouldn't get with a taxi driver," he said.
Without having to abide by a taxicab company's policies, Rogers can do things like allow the rider to control the music. He also has snacks in his car available for riders.
According to its website, Lyft also operates in Northern Missouri through its Columbia, Mo., market.
Reach editor Eric Dundon at eric.dundon@courierpost.com