Ford Motor is looking to tap opportunities in India for its smart mobility services.
The company's arm Ford Smart Mobility LLC will initiate a pilot project of its smart shuttle services involving its employees in Chennai by the end of this year.
Raj Rao, chief executive of Ford Smart
Mobility
, said to the Economic Times (in an article By Sharmistha Mukherjee) that "On the vision of city of the future, three things were (made) clear.
More things have to be
shared in mobility
, more cars will have to be electrified over a period of time and they have to be connected.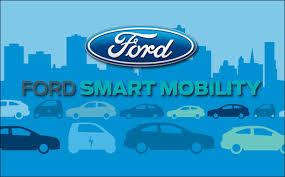 That is the DNA of change for India".
He said the ongoing creation of new roads and infrastructure will also call for usage of data to improve schedules and routes for vehicles as well as incentivise people to share.
On September 18, Ford Motor and Mahindra and Mahindra Ltd. (M&M), agreed to explore a strategic alliance to leverage mutual strengths such as mobility programmes, connected vehicle projects, electrification, product development.
To read more: