By Vishnu Mathur
We hope the government of India makes BS VI fuel available across India from the year 2020. In addition, a complete range of crash test requirements will also be implemented in phases, for four-wheelers, which would also have to be concluded by 2020. Huge investments would be required for developing and bringing these new vehicle technologies in India.
The automotive industry works on long-term planning, investments and it is not possible to change processes or supply chains overnight. The sole request the industry would make is for the government to refrain from abruptly changing the decisions or timelines once they are announced. Industry fully supports the implementation of higher norms on emissions and safety, and only seeks consistency in policy, since this is integral to product planning.
The automotive industry is the backbone of Indian manufacturing, is the best example of 'Make in India', and contributes hugely to employment generation and to the GDP of the country.
GETTING READY FOR BS VI
The Indian automobile industry is now gearing up to leapfrog to BS VI norms in an earnest manner and is making strenuous efforts with a lot of investment including harnessing a lot of skilled manpower resources as well as technology.
It is not an easy norm to achieve as the time available is short. The industry has been given a roadmap by the Ministry of Road Transport & Highways for manufacturing only BS VI vehicles from April 2020 and the entire industry is fully committed to meet this deadline.
BS VI development generally takes a minimum of 5-6 years because you need special engines, which have combustion characteristics with high-pressure injection. The entire development cycle constitutes several years' process and involves designing, tuning and testing. Then, you require that special fuel injection system which has to be grafted on it as also new and complex after-treatment strategies.
All these have to be packaged into the vehicle while maintaining its safety and fuel efficiency performance, which involves extensive development and validation work. Therefore, it is wrong to think that if the technology is available in another continent then it can be replicated 'as it is' in India, too.
CHALLENGE OF ELECTRIC MOBILITY, ONE THAT IS CONNECTED AND SHARED
The automotive industry globally is at the cusp of major transformation. Growing concerns for the environment and energy security clubbed with rapid advancements in technologies for powertrain electrification, increasing digitalisation, evolution of future technologies and innovative newer business models like shared mobility and ever-increasing consumer expectations are transforming the automotive business.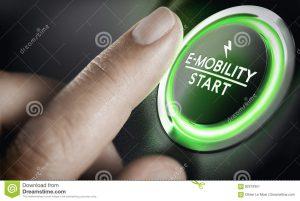 One of the key facets of such a change are the rapid developments in the field of electric mobility, which can potentially transform the automotive industry like never before.
With an ambition to be among the top three in automobile manufacturing by 2026 (as per the Automotive Mission Plan 2016-2026), and our vision to achieve 100 percent pure EV sales in public transport and 40 percent pure EV sales in private transport by 2030, the Indian auto industry has the opportunity of a lifetime to bring out its innovative prowess through pragmatic approaches and win the challenge of this transformational wave. E-mobility is, by far, the greatest opportunity for the Indian industry to participate and emerge amongst the top in the globalised automotive world.
India has started late on the electrification path and therefore will need a strong policy to catch up and move rapidly towards the stated goal of a 100 percent pure electric technology regime.
Taking cognisance of the advancements in electric vehicle technology, global markets developments, coupled with a dire need to reduce energy demand and decarbonisation of the auto sector in India, NITI Aayog's transformative mobility report of 2017 has set out a desirable and ambitious roadmap for pure electric vehicles by 2030 and beyond. Concurrently, the automotive industry under the SIAM umbrella is working out a roadmap for pure electric vehicles. SIAM and its members are fully supportive of this vision of electric mobility and are committed to work in this direction.
To make sure that this vision is realised, the industry, government and various stakeholders will need to collaborate and invest. Most importantly, the long-term plan for the country for such an endeavour will have to be implemented with full conviction, 100 percent commitment and total perseverance.
The policy will need to be necessarily adaptive, while at the same time must not bring sudden changes, so as to allow outcomes in a planned manner and to ensure that the necessary transformation takes place with maximum local value addition and the minimum of disruption to the existing value chain, which may have socio-economic impact in terms of industrial growth, employment and livelihood of people in the auto industry.
The likes of Uber, Ola and others will also make their own contribution in transforming the transportation sector with shared mobility. Electric vehicles, shared and connected mobility are complementary in nature. This will result in a win-win situation for all the stakeholders involved in the transportation sector. The users
will be able to commute much cheaper and safer compared to personalised transportation.
Fleet owners will maximise the resource utilisation wherein electric vehicles will pay off highest with cheaper opex cost which will offset the higher capex on electric vehicles to a large extent. Furthermore, the transportation authorities will observe reduced congestion on the road that in turn will also result in a drop in vehicular pollution in cities which will furthered by the use of electric vehicles.