The newest report from AlixPartners — whose client roster includes corporate boards and management, law firms, investment banks and other kinds of investors — cautioned the industry that a "used-car time bomb" is about to explode.
AlixPartners explained that it arrived at that dire assertion through a project that began two years ago through what the firm identified as the "CASE" trends that are "completely revolutionizing" the automotive industry — the connected, autonomous, shared and electric vehicles of the not-too-distant future.
AlixPartners released this analysis detailing how automakers, suppliers and other industry players need to evolve their organizations and their partnering approaches to successfully transition to a "new automotive ecosystem."
Using several examples, the firm detailed where companies, often relying on traditional auto-industry approaches, are falling behind and why they should consider revamping their operating models.
The report projected a significant downturn in U.S. new-vehicle sales ahead, to 16.9 million light-vehicle units this year and to a cyclical trough of 15.2 million units in 2019 — partly driven by a "used-car time bomb" of 500,000 more off-lease vehicle-returns in 2017 versus 2016, on top of the 500,000 more units in 2016 versus 2015.
The reports noted these trends will likely be a "double-whammy" to new-vehicle sales, displacing turns to cheaper used vehicles while increasing lease payments on new vehicles as leases get written with anticipated higher residual rates and tighter credit standards.
While dealerships might be turn more used vehicles, AlixPartners also mentioned that as more off-lease vehicles fill the wholesale market, firm analysts are projecting that used-vehicle prices will soften at a rate double the 13-percent drop they believe already has happened since 2014, costing captive finance companies up to $5 billion.
Beyond just the growth in off-lease volume, AlixPartners spent much effort on looking at how vehicle technology is going to impact which models might roll over the curb more quickly and which ones might need a spiff to get delivered.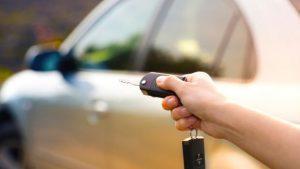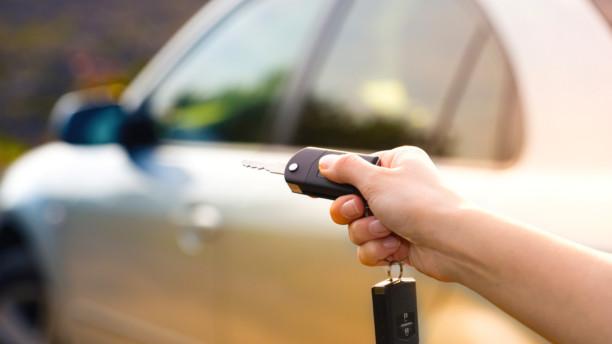 On the connectivity front, the AlixPartners analysis pointed to the example of Tesla's "high-spec" center-stack display, featuring over-the-air upgrades from the company and iPad-like features.
Though this feature has been on the market since the 2012 model year, and has garnered strong reviews from consumers, AlixPartners noted that no other major automaker has moved to match the system.
On the autonomous-vehicle front, the AlixPartners analysis found there are now more than 50 major companies now working on autonomous vehicles or full autonomous-vehicle systems, as well as a plethora of smaller companies and start-ups.
This "Wild-West" environment will likely result in a handful of big winners, according to the study, but on the other hand, also many disappointed investors.
The report also mentioned that many of the newer high-tech entrants have completely different "DNAs" than traditional automotive companies, including being used to high returns on capital.
Given the "white-hot" competition brewing, the analysis predicts that AV systems-costs could drop 78 percent by 2025.
On the shared-mobility front, the analysis included a survey of a total of 2,000 U.S. adult consumers that showed just how fast things are changing in today's automotive world.
The survey polled 1,000 consumers across 10 large markets where both car-sharing and ride-sharing are popular (the metro areas of Austin, Texas, Boston, Chicago, Los Angeles, Miami, New York, Portland, Ore., Seattle, San Francisco, Oakland, Calif., and Washington, D.C.) and, as a control group, 1,000 respondents across the entire U.S. This effort mirrored a consumer survey by AlixPartners in November 2013.
In this year's survey, consumers in the 10 trend-setting markets said their awareness for virtually all major car-sharing brands (names such as Zipcar, Car2Go and Enterprise CarShare) has decreased, and 21 percent of respondents were unable to name any brands at all.
By contrast, this year's survey also asked users of ride-sharing (brands like Uber and Lyft) in those same 10 markets about their intended usage in the next 12 months versus their past usage, and 24 percent said their usage would be more than in the past, versus just 5 percent who said less — an 18-percentage-point difference.
Meanwhile, AlixPartners said just 17 percent of car-sharing users surveyed in those markets said they would employ car-sharing more in the coming 12 months than in the past — versus 16 percent who said they would use that mobility service less in the year ahead.
Moreover, among respondents in the 10 markets, the survey found that ride-sharing was five times more likely to be a top-three transportation mode than was car-sharing (11.6 percent versus 2.5 percent), and three times more likely than traditional taxis (11.6 percent versus 4.2 percent).
In addition, among millennials surveyed in the key markets, 9 percent said ride-sharing has allowed them to postpone or avoid getting a driver's license — what AlixPartners contends is another indicator of today's fast-changing times.
Another key finding of the survey, coupled with AlixPartners analysis, is that in the 10 key markets each vehicle used in car-sharing is likely replacing the need for 19 personal vehicles — a decrease from 32 vehicles based on the results from AlixPartners' 2013 survey.
Meanwhile, according to the same analysis, one vehicle used in ride-sharing is likely displacing four personal vehicles. The report went on to note that both ride- and car-sharing vehicles are typically replacing vehicles driven less than 5,000 miles per year, not typical commuting vehicles.
On the electrification front, the AlixPartners study reveals that China is investing heavily to take a leadership role in electric vehicles. In an example of that, the report noted that Chinese automakers commanded 96 percent of the 2016 market in China for full electric vehicles (not including hybrids), more than double their share (43 percent) for all types of light vehicles. It also finds that of the 103 EVs to be launched globally by 2020, 49 of them will come from China-based automakers.
The report additionally predicts that China is targeting to have two-thirds of the world's manufacturing capacity for lithium-ion batteries by 2021 (175 GWh of power, or the equivalent of five Tesla "giga-factories").
Meanwhile, the report recapped that hybrid sales in the U.S. have slowed, from 3.2 percent of the market in 2013 to just 2.1 percent so far in 2017, while plug-in and battery-electrics sales, while increasing, still represent only 1.0 percent of the market. This, says the study, underscores the need for maximum flexibility in both organizations and partnerships to handle the expected, but bumpy, shift to the new automotive ecosystem that's coming.
Finally, and also in a way on the partnership front, the AlixPartners study determined that private-equity firms have switched, in droves, from being buyers to sellers — most often to "strategics" (companies in the auto industry already), as private-equity-to-strategics deals skyrocketed from 6 percent of total auto-M&A transaction values in 2013 to 84 percent in 2016.
John Hoffecker, global vice chairman at AlixPartners and a 30-year automotive veteran, said, "There's an all-new automotive ecosystem developing, and I fear that many players really aren't prepared for it.
The changes coming are the biggest since the internal-combustion engine pushed aside horses and buggies, yet what the exact changes will be are as unpredictable as trying to guess which app is going to be most popular on next year's smartphones.
"Leading players will be those that both study hard and are fast on their feet," Hoffecker continued.
Mark Wakefield, global co-head of the automotive and industrial practice at AlixPartners, added, "With the rapid but uncertain developments in connectivity, autonomy, shared mobility and electrification, traditional approaches to partnering and running organizations could well be setting up the auto industry to be disrupted.
"Fast and savvy organizations that build their own agile ecosystems and create smart partnerships, but without locking themselves into technologies that may become quickly outdated, will be best positioned to afford the needed 'CASE' investments of the future and to prosper from the coming industry changes rather than being rolled over by them," Wakefield went on to say.