By CYNTHIA CHOO
Since it rolled out its e-scooters in Singapore in November last year, American e-scooter company Lime has seen the number of trips taken daily on its bright green wheelers increase by three fold.
Homegrown start-up Telepod also saw the number of trips taken on its e-scooters double in the last three months, while Grab, which piloted its GrabWheels service at the National University of Singapore (NUS) last November, said that the service went on to clock some "40,000km worth of rides" within a month.
These firms are among 14 operators that have submitted applications to operate sharing services for motorised personal mobility devices (PMDs), under sandbox licences with the authorities here.
Most of the 14 plan to roll out e-scooter services, with others such as 0MN1 Sharing planning to launch a seated PMD.
It signals a continued interest in the shared mobility scene here, at a time when the bicycle-sharing market is roiled with reports of Ofo's cash crunch and its suspension in Singapore, as well as oBike's abrupt shutdown of its operations here last year.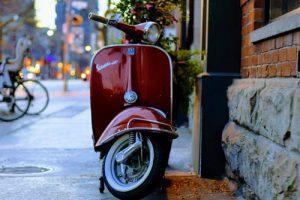 TODAY understands that each firm could apply to operate a fleet of no more than 500 PMDs, and the Land Transport Authority (LTA) is expected to announce the results of the applications by the second quarter of this year.
Banking on young people and office workers who need to get to work "without breaking a sweat", and taking in the "hard lessons" learnt from bicycle-sharing operators, the applicants are not held back by doubts over the viability of the bike-sharing business model.
Mr Ashwin Purushottam, 33, general manager of Lime Singapore, said that the firm is hoping to roll out 500 e-scooters under the sandbox licence.
It deployed about 50 to 100 e-scooters at Singapore Science Park 1 and 2 in the One-north area over the last three months, under a partnership with property developer Ascendas-Singbridge.
Another applicant going for the PMD sandbox licence is GoGreen Holdings. Its general manager Janice Lim, 33, believes that there is a chance e-scooters and PMDs may be more popular than bicycles.
"It takes just minutes to get the hang of riding an e-scooter… whereas not everyone knows how to ride a bicycle."
She added that e-scooters could be a more practical option in Singapore's climate, because users perspire less riding an e-scooter than on a bicycle.
Mr Htay Aung, 28, founder of bike-sharing firm AnyWheel, said that e-scooters could cater to women who "may not be comfortable with riding a bicycle when they are wearing a skirt". He plans to launch e-scooter services under the brand JustScoot.
Other new players such as American mobility platform Helbiz said that Singapore's infrastructure, especially around the central city area, allows for e-scooter services to thrive.
Mr Stefano Ciravegna, 38, head of strategy and investor relations at Helbiz, said: "(Singapore) is almost made for scooters to move around. The city is well-connected."
HEALTHY DEMAND
Despite the predicament that some bike-sharing companies are facing, PMD operators vying for a slice of the pie are optimistic about the potential of shared transportation here, buoyed by the good demand for e-scooter services.
Since piloting its GrabWheels service at the National University of Singapore (NUS) in November, Grab said that the service went on to clock some "40,000km worth of rides" within a month.
Referring to a survey done by NUS, a Grab spokesperson said that close to 80 per cent of students on campus use its GrabWheels service at least one to four times a week.
Telepod, which saw the number of trips taken on its e-scooters double in the last three months, operates between 300 and 500 e-scooters in several areas including the Central Business District and One-north.
Mr Purushottam from Lime said that "early adopters seem to be students or individuals in their early 30s and commuters going to work". Those aged between 18 and 60 are also able to use it quickly, he added.
PREVENTING PROBLEMS
Addressing the problems faced by bike-sharing firms, such as indiscriminate parking, Mr Purushottam said that operators have to maintain greater oversight of their vehicles since the batteries of e-scooters have to be charged. This would prevent e-scooters from "blanketing the city with no regard for regulations".
One of 0MN1 Sharing's directors, Mr Moises Chavez, 29, said unlike e-scooters, the bike-sharing model was based on "scaling explosively by simply dumping bikes" into the market.
"Bicycle companies did not need to invest in their own internal operational crew to rebalance and reorient the fleet. You cannot do the same with e-scooters because the batteries need to be recharged," Mr Chavez said.
He added that the limit on fleet size under the sandbox licence will also level the playing field. "Efficient operations and high quality service" will then become the differentiators among the players, he said.
Ms Lim from GoGreen Holdings said that "shared bicycles have more parts that are likely to be tampered with", for example missing saddles, pedals and broken chains. "We will see less of that problem in e-scooter sharing."
With the authorities seeking to nip the spike in the number of reported accidents involving PMDs, bicycles and power-assisted bicycles on public paths, Lime acknowledged that there is some "inherent risk" in using any PMD and the onus is on the PMD providers to create that awareness of how to ride safely.
It signed a memorandum of understanding with Asian Detours, an LTA-appointed facilitator of the Safe Riding Programme, a national initiative aimed at equipping cyclists and PMD users with the knowledge and skills to ride safely.
Lime added that it will conduct pop-ups in parks and malls in the coming months.
SUSTAINABILITY, PRICING
Aware that competition and sustainability will be factors for survival, the operators said that the failure of some bicycle-sharing businesses here serves as a cautionary tale for them.


"Bicycle sharing provided some hard lessons for everyone to learn," Ms Lim said, adding that data collected "during the sandbox licence period" will enable the LTA to study the improvements operators have to make and allow for "better policies to be created".
The authorities are already taking a closer regulatory oversight over the roll-out of e-scooter services, compared with two years ago when shared bicycles first entered the market here.
Last November, the LTA impounded 42 PMDs from Neuron Mobility, Telepod and Beam because they were found at public places, in violation of the Parking Places Act.
LTA had granted exemptions to operators to provide such services only in specified boundaries, for example at One-north.
From a business point of view, one transport economist is unsure if the pricing of e-scooters services will be able to cover the "high costs" of operations.
Dr Walter Theseira from the Singapore University of Social Sciences (SUSS) said: "It all depends on the pricing, as e-scooter operators incur higher capital and logistics costs as (the e-scooters) require near-daily charging."
Most of the operators now charge between S$0.15 and S$0.20 per minute.
Telepod charges users S$0.15 a minute. Lime charges S$1 to unlock rides and S$0.15 for every minute its e-scooters are used.
Dr Theseira cautioned that the influx of potential e-scooter operators signalling interest in the market could point towards a similar "speculative bubble" akin to what happened with the bike-sharing business.
It is likely that operators will try to "over-saturate the market", the consequence being that it will be "impossible" for any operator to have enough usage to cover their costs, he added.