By Jia Xinguang Source:Global Times
Recently, with the rise of bike sharing and other shared forms of transportation in major cities of China, car sharing has become a hot topic. Currently, car sharing is very promising in China for its efficiency and close relationship with the Internet industry.
Although the industry is far from mature, in the long run, China's car-sharing development will greatly subvert the traditional automotive industry and lead to a new mode of daily travel.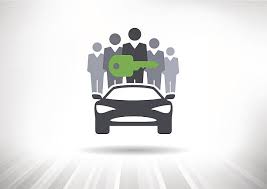 Car sharing enjoys tremendous advantages in China. First, the rise of car sharing is an unstoppable trend.
Traffic congestion is now plaguing a number of cities in China, with 1.38 billion people owning 200 million cars. At present, the private car ownership in Beijing is 4.53 million.
According to the theory of the sharing economy, the effect of sharing one car is equivalent to eight private cars.
Theoretically, in this way less than 600,000 cars can solve the traffic demand of 4.5 million vehicles, and car ownership can be kept below 2 million.
Calculated another way, as the existing car ownership can't be reduced, if we develop shared cars, we can use 200 million to 250 million shared cars to meet the equivalent traffic function of 800 million to 1.1 billion cars.
Also, at present, China is the world's largest oil importer. In 2015, China's reliance on imports for its oil needs exceeded 60 percent for the first time, and the apparent consumption of oil was estimated at 543 million tons.
If the average annual oil consumption of one car is 1.5 tons, 800 million to 1.1 billion car ownership will require an increase in annual oil imports of 900 million to 1.5 billion tons.
This is almost impossible. Car sharing can be developed to solve these problems.
Second, car sharing will be a travel innovation. The current trip modes are either collective, using public transport means (bus, long-distance bus, train and aircraft) or individual trips using private transport means (private cars, electric bicycles and bicycles).
Between them are taxis, rental cars and online car-hailing, all of which involve using other people's vehicles for individual trips.
Car-hailing has encountered many constraints, such as cities that require local household registration and vehicle license to offer such rides and higher costs than normal taxis and shared cars. Thus, car sharing has more potential to become popular.
Car sharing is a personalized trip in such aspects as including networks, customization and interconnection. People will no longer need their own transport means to undertake personalized travel.
Car sharing can meet the needs of multidimensional demand with less traffic congestion and energy consumption.
Third, Chinese Internet companies are eager to promote the development of car sharing. A number of Internet companies are now developing new cars, new sharing models and technology that will affect the traditional vehicle industry.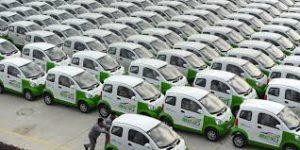 Google, Baidu and other companies are developing autonomous vehicles, claiming that the cars won't be sold to individuals but will provide sharing services.
These companies may not build a car manufacturing plant, but they will use the Apple model. Many traditional car companies are also developing new-energy vehicles, autonomous cars and car-sharing models to avoid being overthrown.
Internet companies and automobile makers are exploring ways to cooperate, which to me is one of the best ways. Both sides should jointly promote the car-sharing industry.
However, the sector is still at the beginning stage, and many problems wait to be solved such as the management of conflicts, security, parking and vandalism.
To solve this problem we must improve the relevant laws. For example, the regulations ought to clearly delineate responsibility when it comes to accidents involving shared cars.
We should vigorously promote network regulation, which means that vehicles' locations, driving conditions and the driver's conditions can all be recorded and evaluated.
This will reduce the rate of accidents. Finally, vehicle testing, maintenance, parking and the construction of charging facilities are all important issues.
The author is a commentator in the automotive industry. bizopinion@globaltimes.com.cn