India's quest for smart mobility has made the country a hot spot for international companies to offer their latest technologies such as pod taxis, hyperloop, electric vehicles, cable cars and ropeways.
One such firm, skyTran, is a Nasa technology partner and is developing a pod car system—a driverless vehicle that runs along a pre-determined route.
The company has shown interest in building a 1km pilot track in India at its own cost to showcase its technology. According to skyTran, its product can be used as a mass rapid transit system, transporting people at 120km per hour for inter-city commuting and at 200-250km per hour for intra-city travel.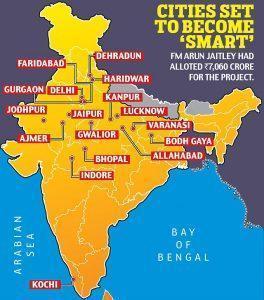 Virgin Hyperloop One, formerly Hyperloop One, founded in 2014 and headquartered in Los Angeles, also plans to set up its low pressure or vacuum tubes, which could help move freight and people through magnetically levitated pod-like vehicles, at a speed of 1,000-1,200km per hour.
The credit for the interest shown by overseas tech majors goes to minister for road transport and highways Nitin Gadkari, who had decided to experiment with new and faster technologies for transportation from the time he assumed office in 2014.
Since then, several key initiatives, such as a new mode of transportation from Gurugram to Manesar, ethanol-based fuels for buses, the idea to convert India's four-wheeler fleet to electric, were lined up.
Gadkari's definition of smart mobility is "fast and green". "I want to change the mobility experience in India. We are looking for different solutions and I am open to new ideas and experiments, provided they are environment-friendly and cheap so that masses can use it."
Gadkari says his parliamentary constituency, Nagpur city, is a test case where he had tried to showcase several new smart mobility initiatives, including electric taxis and ethanol-based public buses.
While new technologies are lining up to align themselves to smart mobility, old tech like cable cars,  ropeways are also back in the limelight–
"Nothing is impossible," he says.

A government official, who did not want to be identified, said smart mobility is still evolving in India.
"It is a gamut of things and includes smart transportation solutions from taxis to buses, etc… It is also about how you access the services—through mobiles applications or websites. For vehicle owners, it could also be about how you travel on road, how you pay toll electronically, or get SMS alerts on the time taken to reach your destination, and even book a parking space before you reach there."
However, he points out that India's mobility business is steadily becoming smart and green.
The official cited several examples such as FASTag, introduced by National Highways Authority of India (NHAI), or toll rates based on the distance travelled on national highways, SMS alerts about traffic status on national highways, smart cards for metros and other public transportations, as the means to moving towards smart mobility.
Mobile applications for taxi aggregators such as Ola and Uber and online booking of bus tickets are also helping India move towards the same goal.
The government official said India's decision of mass transit to electric mobility will also be driving green mobility.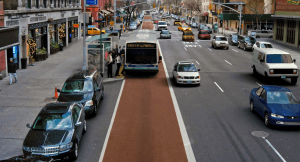 "With a strong leader like Gadkari, who changed the automobile sector's complete game plan by introducing a mass shift to electric vehicles, at the helm, technologies such as pod taxis and hyperloop can be witnessed soon," the official said.
While the new technologies are lining up to align themselves to smart mobility, interestingly, old technologies like cable cars and ropeways are also back in the limelight.
Vikram Singhal, who heads Indian operations of European company Doppelmayr, says cable cars or ropeways are no more limited to tourist destinations, but are also emerging as the best non-vehicular transportation solutions for de-congesting cities, where space is a big constraint.
In fact, UN-Habitat (United Nations Human Settlement Programme) has also recognized cable cars as environmentally and socially sustainable non-vehicular solution for transportation.
Over the last few months, state governments have also been showing interest to adopt cable cars as a smart mobility solution.
While Uttarakhand is planning to connect its two famous towns of Dehradun and Mussoorie using cable cars, which would reduce travel time from three hours to 20 minutes, Maharashtra is looking at India's first ropeway on the Arabian Sea, connecting Mumbai with the Elephanta Caves.
The project is being conceived and undertaken by the Mumbai Port Trust.
Similarly, Gujarat is building a cable car way at Girnar, while Goa is constructing a ropeway to connect Panaji and Reis Magos, on two ends of the Mandovi river.
"India had not looked at cable cars as a mass transportation system so far. But there are different ways it can support, including as a last-mile connectivity with metros or travel from one city to another in case of hilly terrains," said Singhal of Doppelmayr, adding that cable car costs 60-70% less than metros, and the projects can be finished in two years without disturbing normal traffic.