Raymond Gill
In Surry Hills in inner-Sydney recently, real estate agent Paul Langsam has made a virtue out of a loft apartment's lack of parking.
"There was a dedicated share-car space across the street, so we used that in our marketing,'' the Double Bay Raine and Horne agent says. "With the onset of share cars and better public transport buyers are much more open to properties without parking.''
Twenty years ago, inner city properties without a car space had a smaller pool of buyers to draw on but the confluence of increased environmental consciousness, local councils' push to reduce cars and on-street parking and the impact of car-share schemes has changed the way buyers – in particular, younger buyers – look at property.
"It's a demographic change,'' says Lisa Marquette, a property economist with architectural studio Katsieris Origami which designs residential and property developments around Australia.
"Older people still see a car park as important but younger buyers and renters much less so.
"We're seeing apartment developments around the country without car parking and that has been driven by councils in Brisbane, Sydney and Melbourne trying to reduce car usage, while Brisbane and Sydney are retro-fitting their transport networks and moving to light rail.
"Students and young professionals are comfortable using public transport and bikes. If they need to go to Ikea or visit their parents, they use a share car."
But Marquette says this change is only evident in the inner cities and a car park is still important once you're out of the inner zones.
She says a car park will always add value to a property, simply because it means more land size. Also, if you don't use it you can offset the mortgage by renting it out.
But for first time buyers and those investing in one-bedroom or studio apartments, this trend reflects a significant mindshift.
As we move away from the American freeway-based town-planning model of the 1970s to the European and Asian model of better public transport and light rail, the emotional attachment to a car space is declining. For instance, a green space might become more of a selling point than a car spot.
"Local governments have a huge role to play in this change as they make philosophical decisions to reduce traffic and car parking,'' Marquette says.
"If all apartments had balconies then it would seem strange if an apartment didn't have a balcony, so when more and more apartments don't have car parking it won't seem as important or significant.''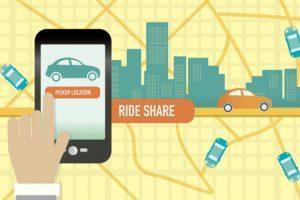 So if you have a town house with a car park beneath your living space, should you ditch it and turn it into another bedroom if local regulations permit?
"Will a two-bedroom apartment with no parking be more valuable than a one-bedroom with one parking space?'' asks Langsam. "That's a difficult one to answer as it depends on the attractions of the property itself and its access to public transport.''
Marquette says that those who live in inner city cottages with rear parking are in the best position as they can convert to the car space to outdoor living but when they come to sell, have the advantage of attracting buyers who value a car park.
One thing is clear however, as driving becomes more time consuming and stressful in the inner city and street parks become more costly, the importance of a car space is becoming less front of mind when it comes to selling.