The increasing popularity and penetration of wireless internet services is resulting in an ever-increasing number of connected devices in our lives. These connected devices include not just our smartphones but even household appliances such as air conditioners, which now have functionalities based on their ability to connect with the internet.
The processes dealing with transmission of digital information over long distances are referred to as telematics. Such telematics-enabled functionalities and features are also getting extended to cars.
And this is set to revolutionize the automobile industry. Among other things, it is also going to have a major impact on automobile insurance as well.
Recently, the Insurance Regulatory and Development Authority of India (Irdai) came out with a discussion paper on 'Telematics and Motor Insurance'.
The use of telematics has been adopted in motor insurance in some of the developed economies and its impact in rationalizing premiums—based on more objective risk—pricing has been established.
Before we discuss how telematics can impact motor insurance in India, let us understand telematics a bit.
What is telematics? 
It refers to the usage of telecommunications to collect information from persons or objects, with the help of devices that are connected to the internet.
The most common use of telematics these days is in wearable fitness or activity-tracking devices such as Fitbit, which capture and record information based on your physical activity, and then transmit it to a centralized processor or server where it can be analysed and stored for the long term.
Once enough data has been collected by the service provider, it is analysed to determine the current state of health or predict some aspects of health in the future. This ability to analyse data to arrive at a decision is something that many other industries are already doing.
In fact, even some of the health insurance providers in India are using telematics to incentivise consumers who demonstrate good habits related to their health.
Telematics in insurance 
When applied to motor vehicles, telematics can allow insurers to monitor and record the driving behaviour of car drivers. "It is essentially meant to reward good driving habits. Internationally, safe drivers are offered lower premiums than those with not-so-good driving habits," said Alok Bhatnagar, chief executive officer, easypolicy.com—an insurance comparison website. But, by and large, that is not the case in India.
At present, premiums of motor insurance policies in India are priced based on parameters like the vehicle's engine capacity, its category and purpose of use, and its age.
The discussion paper by Irdai highlights how several other aspects can be part of the premium-pricing decision. "For instance, customers who use their vehicles for lesser duration, or lesser distances, are prone to fewer risks and those who use their vehicles for longer durations and longer distances are prone to more risks; but both sets of customers today pay the same premium for a particular vehicle," the Irdai discussion paper said.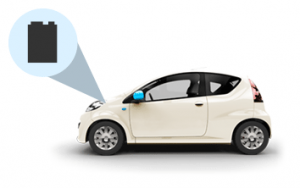 There are some other parameters that can be considered in the assessment of risks with regard to a vehicle, such as: upkeep of the vehicle, how frequently it is driven, what distance it is driven for, the quality of roads it is driven on, and the driving habits of the driver. "Consideration of these factors will lead to a more meaningful risk assessment and provide for a more accurate mechanism for pricing," the discussion paper further said.
Moreover, due to the increasing use of other modes of transport like suburban trains, other mass transit systems, employer-provided transport, taxis, and other cars on rent; some people may already not be using their own vehicles very frequently. The vehicles of these people may be in a low-risk category.
On the other hand, vehicles engaged in public transport and taxi services are prone to more risks as they are on the road for longer durations each day. "Today, premiums are being charged based on available information related to limited parameters only. If accurate information and more relevant data are available, premiums can be worked out more scientifically, commensurate with the risks involved," the paper said.
Impact on consumers 
Balachander Sekhar, chief executive officer, RenewBuy.com—a motor insurance portal— said that a big driver of using telematics in providing solution is based on the age-old maxim that one size does not fit all. "Currently, all customers pay the same premium without any differentiator on their driving habits. Telematics will change all that, and the drivers with good past-driving habits will stand to benefit with reduced premium.
Thus, it will also encourage drivers to improve their driving habits and lead to safer roads," Sekhar said. The insurance companies also stand to benefit from this technology. They will be in a better position to assess the risks they are underwriting—by means of data analytics-led insights—and hence create an improved segmentation of the market.
"This will allow them to increase or decrease the premium according to an individual's risk profile, thus providing a high degree of accuracy. This might also help companies control their claims ratio," he said.
Will it reduce premiums?
The current regulations do not allow insurers to offer full-fledged telematics-based insurance products. There is no provision for factoring driving behaviour in premium pricing. In fact, in the pricing of a vital part of any motor insurance policy, the third-party insurance, insurers have no role to play. Premium of the third-party insurance component, which is mandatory, is wholly decided by Irdai.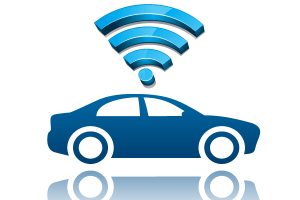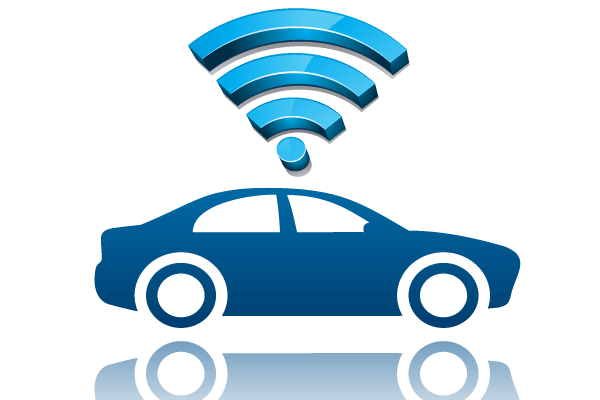 However, even within these limitations, insurers are experimenting by providing telematics-based offerings as a value-added services; along with add-on policies like 24×7 road side assistance.
Bajaj Allianz General Insurance Co. Ltd had introduced its telematics-based offering in 2016, which was made available to private car owners who were buying a comprehensive car insurance policy, as well as some add-on covers like 24×7 assistance.
This offering requires the customers to affix a telematics device to their cars. While the insurer does not charge any additional price for this device, the consumer's yearly outgo would go up by Rs1,500-2,500—compared to a basic comprehensive motor insurance policy—due to the add-on covers.
At the time of the launch of this offering, the insurer had also said that the company will use the data gathered using telematics at the time of policy renewal, to determine if the user is a 'safe driver'. And based on this, a consumer could get discounts on the own-damage part of insurance premium. However, it will take some time to determine whether telematics can reduce car insurance premiums in the Indian market.
"I don't want to predict on what will happen in Indian market in the future, as the jury is still out (on this topic). Among other markets, the best example seems to be from Italy, where telematics has resulted in reduction of premiums. But it has taken around 5-7 years for them to reach that point," said Sourabh Chatterjee, head-information technology, web sales, digital marketing and direct marketing, Bajaj Allianz General Insurance.
While telematics- and usage-based insurance products have been launched in Western Europe and the US over past several years—and have seen good traction—it is also a fact that the cost of premium is higher in these markets. "This helps subsidise the product. In comparison, premium is quite low in the price-sensitive Indian market and in-car device-based products turn out to be expensive," said Sekhar.
And Sekhar has a point when he says that the cost of telematics devices can turn out to be the biggest challenge for acceptance of the concept. "Any party that bears the cost (of the device) will only see returns on its investment over a period of time.
Then there is the issue of porting insurance from one company to another. The new company may refuse to accept the previous year's data. Also, there are issues of privacy of data and what can be shared and what can't," he said.
For Bajaj Allianz too, this cost challenge is reflected in the number of consumers who have opted for the add-on covers that entitle customers to get the telematics device.
Chatterjee said that the response to this offering was "lukewarm" as only around 20,000 policyholders had chosen these covers. The company sells around 10 million policies a year, of which 50-60% are motor insurance policies, he said.
However, some new business models are emerging. Apart from the device-based offering, Bajaj Allianz has recently launched an app-only version of its telematics offering. This service is available to all its private car policyholders, without any extra charge.
The big difference between this and the device-based offering is that it does not provide any diagnostic information about the car. The hardware telematics device, because it is fitted inside the car, also provides information about the health of the car's engine.
Future of telematics in motor insurance
With the insurance regulator taking an initiative in recognising telematics, it is being expected that more insurers could offer telematics-based services. "With this exposure draft, the process of devising a specific product around telematics will get a boost.
Products will be filed and the usage will become widespread. Only after widespread usage will it reach a critical mass and only then the benefits will be visible," Chatterjee said.
If insurers embrace the product wholeheartedly and spend some time and effort in popularizing the usage of telematics, customers will be willing to start using telematics in their driving, Bhatnagar said.
The cost of a telematics device, however, could continue to be a barrier to wider adoption. However, if more insurers offer telematics-based products, and it results in savings in premiums for consumers, it would be beneficial for all. In the meanwhile, it needs to be seen how the discussion process started by Irdai shapes up.