Bike sharing is exploding in Asia.
China has now more than 100 milliion riders registered.
In Shanghai, five out of 10 people surveyed used a shared bike daily or several times a week.
Singapore had the highest percentage of people who changed from a private car or taxi to a bicycle. Taipei came in second.
Jessica Jaganathan and Florence Tan (CSMonitor.com) mention that "The general belief is that [it] boosts the utilization of public transport as shared bikes help to complete the journey," said Harry Liu, downstream consultant with IHS Markit.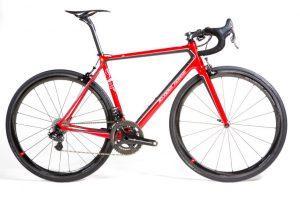 Basically helps the cities with the last mile problem.
It also get people dropping their cars, which means less gasoline consuption
This bike sharing also boost a healthy lifestyle and pollution control.
The inconvenience?
Maqsudul Hasan Nuri (Shangai Daily) points out that "Road planners in China have some reservations on the unchecked growth. These include too many bikes, vandalism and bikes dropped in the middle of roads and sidewalks, creating a danger to traffic and pedestrians.
It can also affect car sales.
To read more:
1- Sharing China's lessons on the bike-sharing boom: http://www.shanghaidaily.com/opinion/foreign-perspectives/Sharing-Chinas-lessons-on-the-bikesharing-boom/shdaily.shtml     Shangai Daly
2- Bike-sharing takes off across Asia: https://www.csmonitor.com/World/Asia-Pacific/2017/0926/Bike-sharing-takes-off-across-Asia    CSMonitor.com
3- GBikes quietly rode into Singapore's saturated bike-sharing scene – rolling out 3,000 bikes by end-Sept: http://www.asiaone.com/singapore/gbikes-quietly-rode-singapores-saturated-bike-sharing-scene-rolling-out-3000-bikes-end   Asiaone.com