By Paul Dvorak
Fuel Cell Electric Vehicle Market size is anticipated to surpass $9 billion by 2024; according to a new research report by Global Market Insights, Inc.
Global fuel cell electric vehicle market share is projected to surpass 300 thousand units by 2024. Increasing research activities will pave the way for emerging technology and simultaneously reduce the product cost. Continuous technological developments along with OEMs investing in increasing production level to achieve economies of scale will result in a price drop. Continuously increasing demand for advanced automobiles will boost the fuel cell electric vehicle market size over the projected time span.

Several government initiatives are supporting transition of conventional automobiles to zero emission automobiles. Government funding is speeding up R&D and number of hydrogen refueling stations. Government incentives can effectively bring down the price ranges by manifesting reduced taxes on such automobiles thereby driving the fuel cell electric vehicle market size from 2017 to 2024.
Long-distance range along with a short refueling time offers superior customer convenience thereby supporting growth in the fuel cell electric vehicle market. Moreover, vehicles possess superior energy density of hydrogen storage units compared to conventional batteries. Less number of accessible hydrogen stations for refueling is the major factor limiting the industry growth rate. Prohibitive product cost poses challenge to fuel cell electric vehicle market share over the forecast timeline.
Ongoing research activities are focused on developing raw materials that will support in cost minimization and extending automobile life. High volume manufacturing and low cost will help make fuel cell vehicles more competitive with combustion engines by 2024.
Passenger cars segment in fuel cell electric vehicle market is expected to witness significant gains at over 42% from 2017 to 2024. This can be attributed to increasing automobile production across the world and rising government initiatives. For instance, U.S. government plans to build hydrogen refueling stations across the country via H2USA public-private partnership coupled with auto producers support. In addition, California is investing $20 million annually until 100 stations are built for commercial purpose.
E-bikes are predicted to hold approximately 23% of the overall fuel cell electric vehicle market volume share. With substantial number of e-bikes already on roads in China, its sales are surging in Europe particularly in northern countries of the region as per the European Cyclists Federation. These two-wheelers are available at affordable costs and serve the purpose for middle class population which will enhance the fuel cell electric vehicle market share over the projected time frame.
Long distance travelling automobiles from fuel cell electric vehicle market are projected to be valued over $880 million by 2024. The automobile producers focus on automobile advancements that will yield a mileage of over 300 miles coupled with development of internal fuel-cell components offering higher efficiency. For instance, Hyundai has plans to introduce long distance travelling hydrogen powered SUV yielding 9% efficiency boost as compared to its old-version models.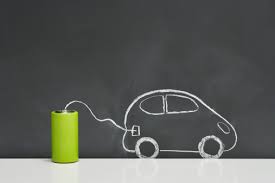 Asia Pacific fuel cell electric vehicle market is expected to dominate the industry volume share over the projected time line. This can be credited to automobile production across the region, especially in developing economies such as China. China is observed to be the significant contributor in the regional revenue generation. Rising domestic demand along with increasing vehicle production will spur the country's share over the projected time span.
North America fuel cell electric vehicle market size was approximately worth at $173 million in 2016 and is anticipated to pose a CAGR of 41% over the forecast time frame owing to the presense of well-established players in the region. Moreover, strict rules and regulations along with government funds is boosting the industry size over the study period.
General Motors, Daimler, Honda, Hyundai, Nissan, and Toyota are among the prominent players in the fuel cell electric vehicle market share. Other notable players include Tata Motors, Volkswagen, Ford, Suzuki, Mitsubishi, and Mercedes. Mainstream auto companies focus on in-house developments to build a supportive supply chain.
Introduction of nascence technology is witnessed to be expensive and time-consuming process in the industry. Players consider public private partnership as the appropriate structure to aid technology shift. Industry players focus on investing in improving the competitiveness of fuel cell electric vehicle and initiating a wide refueling infrastructure.