A ridesharing platform specifically for older adults has hired a senior living veteran to help it grow.
Scottsdale, Arizona-based Envoy America on Tuesday announced it has named Tiffany Wright as its new director of business development.
In her new role, Wright will be tasked with growing the company's market share in the senior living, health care and religious institutions market segments.
Wright has approximately 25 years of experience in marketing and business development, many of which were spent in the senior care space.
For instance, Wright has worked as a community sales manager for Louisville, Kentucky-based senior housing provider Atria Senior Living; as president of Senior Lifestyle Connections, a senior referral service; as owner of Morningstar Assisted Living, an assisted living and memory care community in Atlanta, Georgia; and as an outreach manager/skilled admission director at Chicago-based senior housing provider Vi.
Most recently, according to her LinkedIn profile, Wright worked as the director of business development at a Rapid Recovery Center operated by Mainstreet Health in the Phoenix, Arizona, area.
In March, Carmel, Indiana-based Mainstreet Health announced it had decided to pull all of its Rapid Recovery Centers of the Arizona market, laying off 70 workers.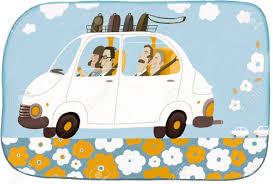 Envoy America operates a mobile application and ridesharing platform that matches seniors in certain Arizona markets with drivers.
These drivers can take seniors to and from a number of places, including medical appointments, religious services, outings with friends and shopping malls.
Envoy America's services differ from those offered by popular ridesharing platforms Uber and Lyft in that Envoy drivers continue to accompany their passengers after they arrive at their destinations.
This may include helping the passengers identify the correct suite at the doctor's office or pushing the passenters' carts at the grocery store, according to the company's website.
Additionally, seniors who wish to use Envoy's services can call ahead of time to set up their rides or reserve a ride online.
Many senior housing providers, including Brentwood, Tennessee-based Brookdale Senior Living (NYSE: BKD) have embraced Lyft as a worthwhile transportation option for residents.
In June 2017, the nation's largest senior housing provider announced it would be scaling up a pilot with Lyft, ultimately offering Lyft services at 25 communities nationwide.
Written by Mary Kate Nelson