By TINA EDWIN
Traffic jams, shortage of parking space and vehicular pollution are rising across the country. Yet that does not stop people from buying more vehicles.
India is seen as a promising market by domestic and multinational car-makers as passenger car density here is about 20 per 1000 people compared to about 100 in China and 380 in the US. Rising incomes and urbanisation will push up car ownership.
Therefore, the Government needs to put into quick action, solutions that will discourage car ownership.
This cannot be limited to bus and rail-based mass transit systems, taxis, autos and taxi ride shares.
People require personal mobility solutions that allow them freedom of movement. Self-drive car-sharing may offer this for intra-city movement.
India has a few ventures that offer self-drive cars. But self-drive car sharing needs to be Uberised. Such cars should be easy to hire using a mobile app, just like an Ola or an Uber cab. It has to become more affordable than it is now.
And it needs to be supported with reserved slots in all public parking spaces, railway stations, metro stations and airports.
Car-sharing can be a liberating experience for users, as they don't need to bother with the maintenance and servicing. All of that will be taken care of by the fleet-owner.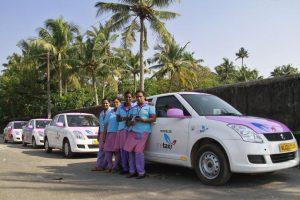 Uberising car-share in cities like Delhi may be difficult but it can be tried in smaller cities and big towns where ownership of personal vehicles is still low.
India has plans for a 100 per cent shift to electric vehicles by 2030, but the adoption may be slow as e-vehicles are more expensive than conventional ones.
Promoting car-sharing ventures, with incentives for those plugging the car to a charging point, may just be a way to popularise these vehicles while discouraging private ownership.
Tina Edwin Senior Deputy Editor