By: Emma Russell   Reporter for the Wanganui Chronicle
Oscar Ellison's car-sharing business is tackling Auckland's transport crisis head on.
The former Wanganui Collegiate student has started an online platform he dubs the "Airbnb of car rentals" where car owners can rent out their vehicles to people nearby.
Mr Ellison said the latest figures from the New Zealand Transport Agency showed that there were 800 new vehicles each week registered in Auckland alone.
In a bid to reduce car ownership and ultimately the number of cars on the road, Mr Ellison launched his business YourDrive.
"I had just finished Uni in Auckland and was looking at buying a car because I needed one for a job but it was just looking to be so expensive and I started thinking there must be some kind of alternative," Mr Ellison said.
With that, he started working on the idea of a shared economy that would connect car renters with private car owners.
After pushing through two years of legal and insurance hurdles, he was able to launch his business officially in 2015 – and now has around 500 cars listed on his site from across the country.
"Some people thought it was crazy, because it was just a novel concept, but I challenged them to try it and they soon saw the practicality.
"What we've found is that a lot of people are actually moving away from car ownership as they live in more dense areas because they have better access to public transport and don't want to foot the cost that comes with owning a car," Mr Ellison said.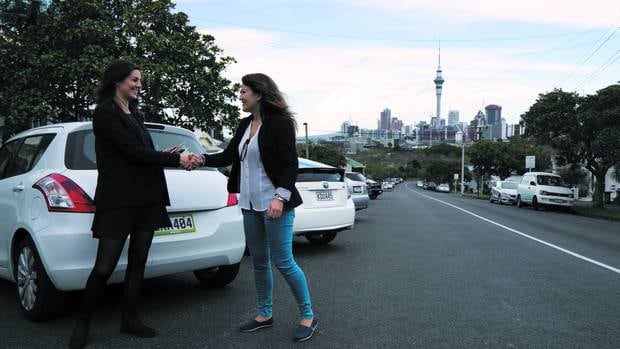 The 30 year-old said people enjoy having the freedom to select a car they'd like to drive and being able to rent directly from the locals, whenever they need a car.
"The is also value in the car owners. Depending on the value, make, model of a vehicle, which determines the recommended rate, an owner can earn up to $10,000 a year."
He said New Zealand had one of the highest rates of car ownership in the world and 96 per cent of the time cars were parked up somewhere not being used.
And for every car shared, there is a reduction in the number of owned vehicles on the road by about 10-15.
When asked if there was risk involved, Mr Ellison there had been a few cars written off but every car listed was insured.
"So not a huge risk at all really."
Last year the entrepreneur's business caught the attention of car rental company, JUCY, which bought a 50 per cent share in Your drive.
Mr Ellison said the company had been growing at a phenomenal rate and it was exciting to see the potential this kind of market had.
To students contemplating starting their own business he said the best thing was just to get out there and start.
"Start small, get something up, get talking to people that might want to use your product and build from there."