BY Eric Tipan
General Motors (GM) seeks to ease the commuting woes experienced not only by Filipinos but also by citizens of every major metropolis around the world by addressing the challenge of reducing 'crashes, pollution and congestion'.
In a recently concluded press conference in Shanghai, China, Chairman and CEO Mary Barra disclosed the automaker's road map for the future of personal mobility – electrification, autonomous vehicles, and connectivity and shared mobility services.
The Chevrolet Bolt EV is GM's answer to electrification. An electric vehicle that has a 383-kilometer ranger per charge and serves as the automaker's platform for their future EVs.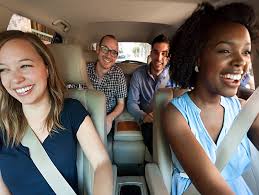 In China, GM plans to roll out 10 new energy vehicles (NEVs) from now until 2020 and these include the Cadillac CT6 Plug-In, the Buick Velite 5 extended-range electric vehicle and the Baojun E100 electric vehicle.
By 2025, nearly all GM models will offer electrification technology, from Buick, Cadillac and Chevrolet.
"Our modern-day leadership in electrification is not new. Our engineers have continually built upon our experience," said Barra.
With advanced technology called Super Cruise, GM aims to pave the way for state-of-the-art autonomous vehicles. It is a hands-free driving assistance technology that will be rolled out late this year in the Cadillac CT6 and in future models under the Cadillac marque in China.
GM is also the first automaker to use mass-production methods for self-driving vehicles by manufacturing 130 autonomous test units equipped with its next-generation self-driving technology at their Orion Assembly Plant in Michigan.
The Detroit automaker has also pushed for connectivity in automobiles for more than 20 years and has divulged plans to implement it in Cadillac, Buick and Chevrolet models in China connected by 2020.


By using Vehicle to Everything (V2X), GM is also helping push China's V2X application layer standard and has also helped author the China Intelligent and Connected Vehicle Road Map, which is used by the government to develop future policy and guidelines for R&D of automakers.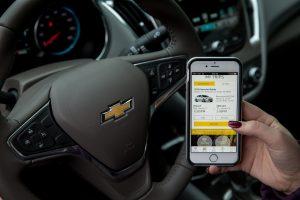 Working in tandem with car-sharing provider Yi Wei Xing and a vehicle sharing pilot program with Shanghai Jiao Tong University, GM also seeks to understand vehicle sharing in a real-world setting and how it will help reduce congestion in major cities around the world.
"GM and our joint ventures are committed to providing world-class products for our customers in China, as well as the technical and business expertise to lead in the future of personal mobility.
No single company or organization has all the answers to the challenges we currently face or expect to face in the future. By working together, we can solve these challenges and deliver safer, better and more sustainable transportation solutions for all of our customers," said Barra.