Like it or not, Artificial Intelligence is the technology for the future, and it has a lot of use cases. Right now, smartphone makers are using AI in camera apps to make photography easier for users and according to Uber, the ride sharing app will use AI tech to tell if a rider is taking a business or personal trip.
This isn't the first time we've heard of Uber tapping AI to improve its app and user experience. Previously, the company had applied for a patent that could tell if a ride was drunk or sober. If the app identified the rider as drunk, then it would provide warnings to the driver, and better options for the customers.
Now, the company will be using machine learning and AI to determine if a user is taking a business trip, or a pleasure trip. Sometimes, things get mixed up, and a business trip could be charged to the riders personal card.
This is usually a mistake by the rider, wherein, they forget to change their payment method to business. And that is always a problem especially, if it is a long ride to a meeting etc. Therefore, using AI technology, Uber wants to get rid of this issue.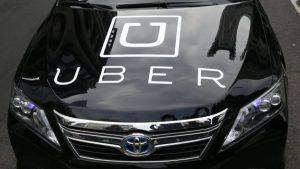 Of course, it will not work all the time, but Uber promises that eight out of 10 times the app should be able to tell if it is a business or leisure ride.
Uber is calling this 'Profile recommendations' and all this comes under Uber for Business. A lot of companies use Uber to provide transport for its employees, where the bill is sent to the company's account.
With this new tech, Uber will be able to predict the payment method that the customer should be using, even if the rider forgets to change it. The app will then recommend this to the user with a pop-up while booking a ride. Uber, using machine learning, will sort through several billion trips a year to analyse patterns that can reveal the purpose behind a trip.
Like we mentioned earlier, the feature and the app have been right about 80 percent of the time in preliminary tests. However, in-case the app is wrong in choosing the payment method for the trip, it will always show up a pop-up asking if its recommendation was right. The user will have an option to confirm thus, giving the final power to the human part of the equation.
Apart from this, Uber for Business is also getting other new features that will help travel managers with a new feature called 'trip reviewers' and 'in-app trip resolution'. All of these will make it easier for employees and employers to use Uber as their ride sharing app.
The app will also be adding several new Expense Integrations. Business users have use a certain expense provider that takes care of their trip bills, and now there will be more to choose from.
Uber is adding providers such as Expensya, Happay, Rydoo, Zeno by Serko and Zoho Expense. These will be launched in September 2018 and employees will be able to directly send their bills to their respective platforms.