SoftBank Group Corp Chief Executive Masayoshi Son blasted Japan on Thursday (July 19) for not allowing ride-sharing services, calling it "stupid" and saying the country was lagging overseas rivals in areas such as artificial intelligence (AI).
"Ride-sharing is prohibited by law in Japan. I can't believe there is still such a stupid country," Mr Son said at an annual company event aimed at customers and suppliers.
The comments reflect Mr Son's frustration with Japan, where he built SoftBank's domestic telecoms business, the cash engine that has powered his investments.


The group has, however, focused its growing range of technology investments overseas.
Mr Son has also been highly critical of the government previously when SoftBank was still a fledgling telecoms service trying to break up a cosy duopoly in Japan.
"A country that gives up on the future has no future," Mr Son told attendees at the SoftBank World event, saying Japanese business is lagging behind countries such as the United States and China in employing AI.
Japan outlaws non-professional drivers from transporting paying customers on safety grounds and the country's taxi industry lobby has vigorously opposed deregulation.
Its strict rules have confined ride-sharing firms to providing limited services, with SoftBank and China's Didi Chuxing saying on Thursday they will trial a taxi-hailing service – matching users to pre-existing taxi operators – in Osaka beginning autumn of 2019. Uber is also piloting a taxi-hailing service.
When asked for a response to Mr Son's comments, a spokesman for the Ministry of Land, Infrastructure, and Transport said that an issue with ride-sharing services was that while the driver was in charge of transporting passengers, it was unclear who was in charge of maintenance and operation.
"The ministry believes that offering these services for a fee poses problems from the points of both safety and user protection, and careful consideration is necessary," he said.
HOME-SHARING CURBS
Ride-sharing is not the only service in Japan feeling the impact of government restrictions. Strict new rules on home-sharing came into force last month that have radically reduced the number of lettings on sites such as Airbnb Inc.
The curbs on Japan's nascent sharing economy come despite a rapid rise in the number of inbound tourists likely to access such sharing services, and at a time when Japan is wanting to show its international face ahead of hosting the Rugby World Cup next year and the Summer Olympics in 2020.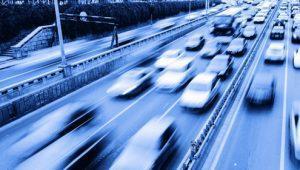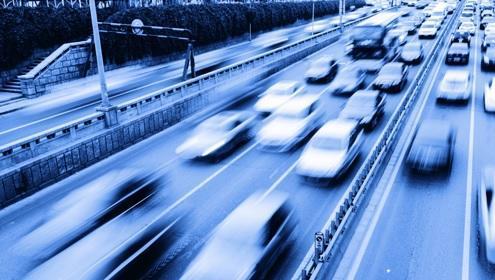 While Mr Son, an ethnic Korean born in Japan, has at times criticised the Japanese government, he can also be politically suave.
He has praised US President Donald Trump with warm words and pledged to invest billions of dollars and create thousands of jobs in the United States.
SoftBank and its nearly US$100 billion (S$137.18 billion) Vision Fund have invested in ride-sharing firms Uber Technologies Inc, Didi, India's Ola and South-east Asia's Grab, as well as in other technology companies.
The event on Thursday saw presentations from executives at portfolio companies including Didi, General Motors' autonomous vehicle unit Cruise and India digital payments firm Paytm E-Commerce Pvt Ltd.
Artificial intelligence is the common thread linking these companies, Mr Son said, with that technology in the future able drive vehicles, diagnose diseases and power financial services.