By Sharon Ede
Carsharing provides many social, economic, and environmental benefits, such as reduced household costs, increased access to transportation for lower-income households, less traffic congestion, and lower levels of greenhouse gas emissions.
However, existing urban transportation systems do not always offer "affirmative action" for shared mobility, especially in cities where competition for space is at a premium.
Designating parking spaces exclusively for shared cars offers physical infrastructure as well as visible support for shared mobility. More importantly, it encourages more car sharing by offering a more convenient and cost-effective service for users.
In 2010, the city of San Francisco amended its planning code to incentivize car sharing by incorporating two new development approval requirements:
Newly constructed buildings incorporating residential uses or existing buildings being converted to residential use must provide a certain number of permanent car-share parking spaces depending on expected numbers of residences.
Specific nonresidential developments must also dedicate a percentage of their parking spaces to "short-term, transient use by vehicles from certified carsharing organizations" or similar programs.
Subsequently, and as reported by a 2014 SFGate article, the San Francisco Municipal Transportation Agency (SFMTA) announced in 2014 that 900 of 281,000 on-street spaces would be set aside for use by customers of car-sharing firms Zipcar, City CarShare (a local nonprofit now merged with Getaround), and Getaround (a leader in peer-to-peer car sharing).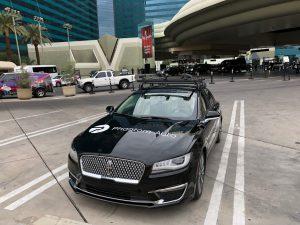 The policy ensures that spaces are located in all socioeconomic areas by requiring that at least 30 percent of spaces are in the city's periphery and by offering lower prices for those spots.
The SFTMA's January 2017 carsharing parking pilot evaluation report found that "placing carshare spaces on-street increases shared vehicle access, convenience, and visibility."
As a result of participating in car sharing, 17 percent of members who owned a car reported selling or donating one. In addition, on-street car-share vehicles were used dramatically more (six hours per day versus one) and by more people (19 versus two per month) than private vehicles.
Also, the data "showed that 80 percent of the on-street carshare spaces were shared between more than 10 people monthly."
These policy measures highlight important challenges and opportunities. For instance, city support of car sharing through designated off-street parking must be communicated carefully.
Though only a small percentage of on-street spots were made available to car-sharing organizations — and they pay the city for spaces — a 2014 Streetsblog article noted that the policy created a perception among some residents that public space was being gifted to private companies.
The public benefits of car sharing — and how it can be supported by designating spaces — is an important communication challenge, especially in cities where parking spaces are scarce.
In addition, the off-street parking ordinance permits only round-trip car-sharing organizations to use designated spaces, not one-way car-sharing services like Car2Go, where vehicles can be left anywhere and not just at the point of origin. Policymakers should consider supporting all modes of car sharing, including one-way options.