By Tim Regan 
Senior living providers are increasingly using ridesharing services to transport their residents wherever they want to go at the drop of a hat—but if they're not paying attention, they could hit a bump in the road.
Accidents, injuries to residents, misconduct from drivers and insurance woes are all risks providers need to watch out for when striking agreements with
ridesharing
companies, according to John Atkinson, a managing partner at risk management firm Willis Towers Watson.
"When you're the employer, you're able to evaluate a driver and understand through experiences with residents how that driver does," Atkinson said. "When you get a third-party company coming in to do the transportation, you don't have that level of communication and ongoing training."
When done right, however, ridesharing can be a powerful tool. Brentwood, Tennesee-based Brookdale Senior Living (NYSE: BKD), which first 
partnered
 with Lyft in the fall of 2016, uses the service in about 30 of its communities.
Residents at participating communities can hail a ride through the community's concierge service, meaning they don't need to have a smartphone or navigate the app themselves.
"While Brookdale manages a fleet of transportation services, Lyft is integral in giving our residents flexibility and independence at a moment's notice," Dana Schroering, senior communications specialist at Brookdale, told Senior Housing News.
Chicago-based senior living provider Pathway to Living also uses Lyft as another transport option for some of its residents. Pathway's Grandbrier community in Prospect Heights, Illinois, started using the service 
earlier this year
.
Overall, Lyft has made a big push to cozy up to senior living providers. The company is currently working with dozens of providers across the country, including Sunshine Retirement Living, Erickson Living and Life Care Services—and hopes to add more over time, according to Gyre Renwick, vice president of Lyft Business.
"Our goal is to supplement senior living providers' current capabilities with a better alternative and eventually work towards replacing all of their transportation needs over time as our capabilities grow," Renwick told SHN.
Navigating the risks
One of the first things a provider should do when exploring an agreement with a ridesharing company is learn more about how it does business, Atkinson said. Potential vetting topics include how the company selects drivers and how it conducts background checks.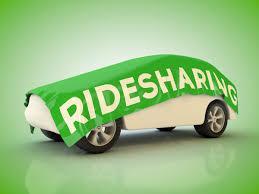 "Make sure that the transportation network companies also conduct vehicle inspections, criminal background checks, driving record checks and offer in-app photo identification of the driver and a two-way rating system after each completed ride," Atkinson said.
"The safety standards in place provide a transparent experience and added safety measures for the passenger."
Insurance is another crucial component of a good deal.
"You should request your organization be named as an additional insured… on the transportation network company's auto liability policy," Atkinson said. "Certificate of insurance or evidence that that's taken place would be a good recommendation."
Because most ridesharing companies' drivers won't help residents in and out of their vehicle, senior living providers should also figure out which of their residents can use the service. Brookdale, for example, recommends that only its independent and assisted living residents use Lyft.