By Brian Penny
It doesn't seem like the transportation industry could be completely disrupted by cryptocurrencies like Bitcoin. Of course, the idea of both Lyft and Uber dominating local transportation industries across the globe seemed laughable a decade ago too.
Truly innovative technology always finds a way to seep into every aspect of our lives.
We already discussed how the blockchain is changing shipping and commercial transport of goods, but travel and consumer transport are very different industries. In fact, travel and tourism account for 10.4 percent of the global GDP.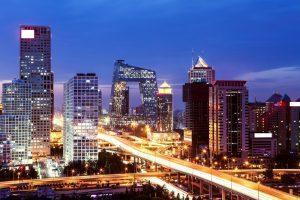 No discussion of travel and transportation would be complete without the topic of blockchain technology. From ride sharing to municipal transportation, air travel, car rentals, and car sales, everything's coming up blockchain.
The Blockchain-based Ride-sharing Economy
The basic ride-sharing economy created by Uber and Lyft are the most likely marketplaces to be attacked by blockchain-based startups. Although these companies save hundreds of millions of dollarsby classifying drivers as independent contractors, they truly work more like employees.
Like independent entrepreneurs who depend on services like Etsy, eBay, and Amazon to get products in front of customers, drivers depend on these two services. Uber basically acts like a marketplace that connects drivers to passengers.
Blockchain-based startup Arcade City thinks the blockchain is powerful enough to squeeze market share away from these historic unicorn companies that already disrupted an established industry. By accepting crypto payments and decentralizing the marketplace, this new app appeals not only to rideshare drivers, but to crypto miners.
Instead of electricity, you'd be trading your time and gasoline to earn ETH. Of course, Arcade City has a long way to go in balancing the supply and demand issues that come with building a two-sided marketplace. And it's not the only blockchain headed in that direction either.
Chen Weixing, founder of Kuaidi Dache, Uber's Chinese-based competitor, announced in mid-2018 an intent to build a blockchain-based Uber.
There's plenty of reason to believe people want this solution. Uber is notorious for data issues, with a 2016 breach exposing the personal information of 20 million users and not being reported publicly until 2018. It also has to submit to regular FTC audits after it was revealed the company had a hidden "god mode" that let drivers stalk passengers.
A blockchain-based ride-hailing marketplace can be more secure, traceable, and efficient. And that's just one place crypto is hitting the transportation industry.
Crypto Planes, Trains, and Automobiles
Car rental companies are set to compete with HireGo, a blockchain-based car rental startup that uses its proprietary ERC-20 HGO token to pay for car rentals in a peer-to-peer marketplace. Turo and several other companies are also competing in the peer-to-peer car rental space, and none has gotten the traction of Uber or Lyft yet.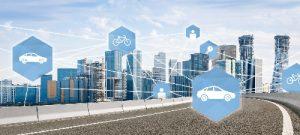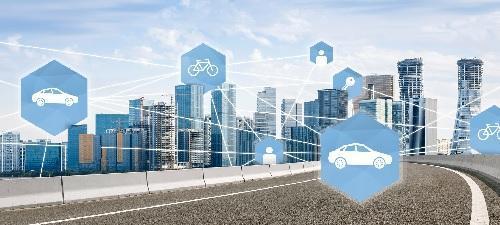 Bus fare is one of the most-wanted uses of cryptos, with over half of people responding to a recent survey saying they believe they'll pay bus far in crypto within a decade.
Two major bus companies in Brazil, Basil Sul and Viacao Garcia, are accepting BTC payments for bus fares. China's largest electric bus operator recently struck a $24 billion three-year deal with Seven Stars Cloud Group to overhaul its finance services using blockchain technology.
By trusting blockchain with ticketing, bus depots from municipal to cross-country can better track vehicles for maintenance, charge passengers, route stops, and more. Train operators can benefit much the same way. Testing is currently underway in Russia on better railway supply tracking using blockchain, and it's only a matter of time before more of the industry converts.
Blockchain-based vehicle tracking is of interest to airline companies like Lufthansa too. Not only is the technology great for airplane maintenance, but crypto is ideal for airline loyalty programs, as Singapore Airlines proved with its blockchain-based KrisFlyer program.
Expedia may have recently shunned Bitcoin, but the rest of the travel industry is on board the blockchain. Some blockchain bros are even boarding cruises.
Technology is the root of our transportation industry, and industry leaders in each section are quickly waking up to the effects blockchain will have on their industries.