Shared mobility have experienced success in cities that have a really good transit background already…
All of these modes team up to enable people to live car-free or car-light lifestyles.
But now mid-sized cities, smaller communities and even rural areas are exploring theese solutions.
For the nearly 4.2 million rural households in the United States that don't own a car, options for getting around can be limited: Public transit is almost nonexistent, and cab rides are too costly for day-to-day needs.
As for possible solutions, the CS Monitor mention the Finnish app called "Whim" that is still in beta links all bus, train, bike, taxi, and ride share programs so car-free users can buy a complete mobility package in one place to ensure smooth transitions for their trip.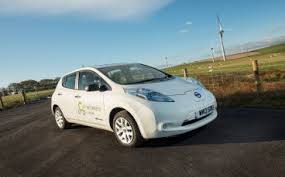 Future Structure explores another possibility: "One strategy that has been used by the Denver Housing Authority and Boulder Housing Partners has been to build carsharing stations around public housing complexes.
By placing the vehicles in easy-to-access locations for lower-income residents, the programs should be viable option for trips to hospital appointments, grocery shopping or job interviews.
To read more, we selected two articles:
1-  Determining the Feasibility of Shared Mobility Services in Low-Income, Rural Areas: http://www.govtech.com/fs/Determining-the-Feasibility-of-Shared-Mobility-Services-in-Low-Income-Rural-Areas.html
2- Need a ride in farm country or in a distant exurb? How one company wants to help: https://www.csmonitor.com/Business/2017/0426/Need-a-ride-in-farm-country-or-in-a-distant-exurb-How-one-company-wants-to-help