Source:Xinhua Published: 2018/4/17 9:35:17
Didi Chuxing, a major ride-sharing company from China that provides transportation services for hundreds of millions of users, on Monday was used to illustrate what is the "sharing economy" during a UN event in Geneva.
"Didi is so well known in China. In 2017, Didi completed 7.4 billion rides. It has 450 million users in China and in only five years Didi has become a huge platform," said Jianhua Li, Chief Development Officer of Didi Chuxing, at an event titled "Development Dimensions of the Sharing Economy — Learnings from China".
"We started as a taxi-connecting platform. In China, you can make a reservation through the Didi app," he said.
"Development Dimensions of Digital Platforms," is the theme of the fourth E-Commerce Week organized by the United Nations Conference on Trade and Development (UNCTAD) which started Monday.
It explores the growing role of digital platforms and concrete steps to harnessing these evolving technologies for sustainable development.
UNCTAD said that it has been estimated that the so-called "sharing economy" will surge from 14 billion US dollars in 2014 to 335 billion US dollars by 2025, and the interest in its implications for development is also surging.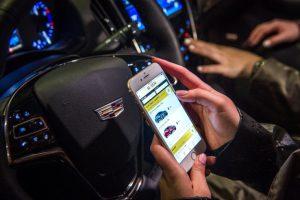 "Most services relating to the'sharing economy' use digital platforms to achieve a more efficient utilization ('sharing') of physical assets (e.g. house, car, physical space, machinery, clothes) or time," says UNCTAD in a statement.
It can be applied to cooking, cleaning, or running errands, as well as knowledge and know-how.
Often, sharing economy activities involve an exchange of money as well as the creation of some employment.
"At Didi, we don't have cars, we connect people," said Li, noting that development is key to the company.
"We have about 10,000 employed in the company who are engineers," said Li. "We think what we are doing is consistent with the goals of the United Nations and with the Sustainable Development Goals (SDGs)."
"Some people are surprised that this platform has provided 21 million jobs opportunities," said Li. "We pay people weekly… so we can help reduce poverty and have a positive impact on the general economic environment."
The sharing economy can meet "people's increasing demand for a better life" as well as the requirement for "a coordinated development among economy, society and nature," and thus can become a key force in China's economic growth and social development, according to an official from China Cyberspace Administration at the event.