Winnipeg: Uber drivers will pay a quarter of what taxi drivers do for insurance, according to rates proposed by Manitoba Public Insurance.
MPI has set proposed rates for ride sharing drivers, who work for companies like Uber and Lyft, at about $2,500 annually for drivers operating at all times of the day, every day of the week.
"They're insured just like a normal driver, except if they want to do ride-sharing services, then they pay a premium over top of what they normally pay," said Ward Keith, vice-president of business development and communications for MPI, adding that the additional premium is 20 per cent.
Keith said taxicab drivers pay around $10,000 per year.
Under the new rate scheme, taxi drivers who choose to only work in select time categories will be eligible to pay less than the full cost, as will ride-sharing drivers.
Keith says rates for ride-sharing drivers could change in the future, because MPI will track the claims experience of those drivers in a separate pool from other drivers.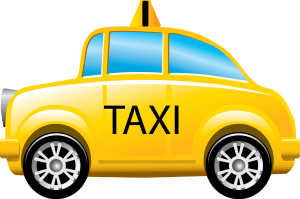 "The objective here is to make sure that regular drivers are not subsidizing the insurance rates for ride-share operators, just like they're not subsidizing the rates for taxi operators today," said Keith.
The proposed rates are subject to approval by the Public Utilities Board.
If approved, they will come into effect March 1, 2018.