By Alex Thomson
Over the past decade or so, the technology industry has transformed many things we used to buy as physical products into digital services we subscribe to or access on a pay-per-use basis.
Think about how we have moved from buying CDs towards paying a monthly subscription to use Spotify, or the shift from DVDs to Netflix.
Could cars be the next part of everyday life to be transformed from a physical product into an on-demand service? Some technologists and economists predict that the privately-owned car will go the way of the horse and buggy within in a decade.
In their view, only motor enthusiasts and the rich will one day own personal cars, which they will use for leisure rather than transportation.
One study in the US, for example, forecasts that private car ownership will fall by as much 80% by 2030 and that using electric ride-shares will be four to 10 times cheaper than buying a new car by 2021.
The researchers foresee a world where communal, autonomous (self-driving) electric cars owned by cities or ride-sharing companies offer a safe, efficient and flexible personal transportation system.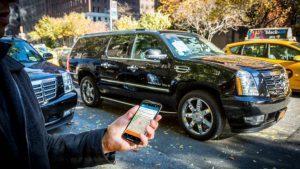 We're already at the beginning of this revolution, with ride-hailing services like Uber and Taxify already potentially cheaper for some people than owning a car.
Car sharing services such as Zipcar – which enables you to subscribe by the month and then hire a car by the hour – and Turo – an Airbnb-like service that matches car owners with car renters – have also started to pop up around the world.
MyTreasury.co.za crunched the basic numbers and found using Uber could be more cost-effective on a per-kilometre basis for people in Johannesburg, Cape Town and Durban who travel less than 50 kilometres a day.
The reason for this is that you pay only for the distance you travel, without the costs of car ownership such as maintenance, insurance, financing, licences, and depreciation.
One also needs to add to the lifestyle costs. How much of your time do you spend stuck in traffic or looking for parking? What if you could be making calls and working on your computer during your commute instead of sitting at the wheel?