By Matt DeLorenzo
Through its ReachNow mobility unit, BMW is offering both ride and car sharing services through a single app, allowing users to choose whether they want to drive a car or hail a ride to a destination. In addition to on-demand car service, the app also allows users to schedule a pick-up for later, all using the ReachNow app.
"From day one, we've said that car sharing alone isn't enough to solve the transportation challenges facing major cities. There are plenty of use cases for how people take advantage of a matrix of transit solutions – from bikes and buses to ride share and ferries – to make their way around their world every day," said Dr. Simon Broesamle, Chief Customer Officer at ReachNow.
"As the first company to bring together car sharing and ride hailing into one app, the new ReachNow experience is an important step in our commitment to a multimodal future."
This newest iteration of the ReachNow app is being offered to customers in Seattle. The "Drive" portion of the software provides free-floating car sharing allowing users to drive themselves to their destinations.  The "Ride" portion of the app resembles other ride hailing services.
Shared fleet
BMW says that using the same cars in a sharing app will lead to greater utilization of the existing fleet rather than adding new vehicles to the road.  "For mobility services, a key metric is the number of trips a member takes with a service," says Dr. Bernhard Blättel, Vice President Mobility Services BMW Group.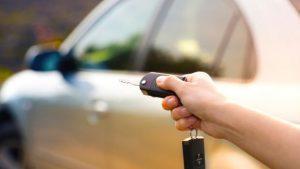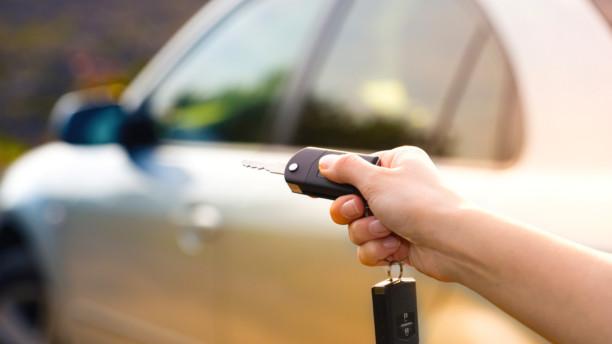 "ReachNow's multimodal service offering gives members more choice in how they get where they need to be by seamlessly integrating multiple services into one app.
We believe this approach is critical to increasing loyalty, as members have no need to look elsewhere for their mobility needs."
If members choose the drive app, they can select from BMW, BMW i and Mini vehicles in the ReachNow fleet and pay by the minute, hour or the day. They can schedule a vehicle pickup as soon as 20 minutes or up to 7 days in advance.
Once a car is held, the destination is set on the in-car navigation. Members can also engage features like "Park & Keep" if they have additional need for the vehicle or "End Trip." Rates vary from 45 cents per minute, $15 for the first hour, $50 for three hours and $80 per day. Parking time is billed at 10 cents per minute during paused trips.
Riders can also use the app to personalize the comfort by selecting temperature and music preferences of their hailed ride as well as a "quiet time" feature for those who do not want to be disturbed during their trip.
Existing members who have the ReachNow mobility app can upgrade to the new Ride services by doing an update and new members can waive the $15 sign-up fee. ReachNow Ride pricing starts at $3.24 minimum per ride incurred at $2.40 per mile plus 40 cents per minute with no surge pricing. BMW will also be testing the Drive only portion of the app in New York City and Portland, Oregon.