By Tan Zhai Yun
If you hope to disrupt a market, it would be better to cooperate with the authorities to ensure that your service is here to stay. This is a lesson that Ng Yong Ching, who was previously city leader for Grab in Melaka and is now launching Singapore-based bike-sharing platform oBike in Malaysia, has learnt.
"The one thing the two services have in common is that we are doing something new. So, there is no framework or law governing the service. In the beginning, Grab did not have any legislation to govern it either. Now it does, which I see as progress. I am hoping to see the same sort of progress for oBike," he says.
The relationship between disruptors and regulators can be tricky. Just look at the legal issues global ride-hailing giant Uber faced in multiple countries. While regulators may be eager to encourage new modes of transport, they have to ensure that the necessary rules and framework are implemented to protect consumers.
oBike has had its fair share of issues. Last September, more than 200 of its bikes in Petaling Jaya were seized for causing obstruction on sidewalks and for operating without a licence. According to reports, the company was fined RM17,000 by the Petaling Jaya City Council (MBPJ). Some of the bikes that were not parked properly were also seized in Subang Jaya.
Ng says the issue with MBPJ was miscommunication, which has been sorted out quickly with the help of the Selangor government. "We are trying to work with the authorities to provide alternative transport to fill the last mile between public transport stops and final destinations.
No matter what the service, if you want it to go well and benefit more people, you need to work closely with the authorities to come up with suitable plan.
"Bike sharing is currently new in Malaysia. The authorities do not have a regulatory framework to refer to, so sorting out the issues may take time. We are trying to help by sharing the information we have about how we operate in different countries."
oBike is now in 15 countries. It offers a stationless bike-sharing system that users can access through a mobile app. The bike's location can be tracked using the app and once the user is done with the ride, he can park and lock the bike in designated parking spots that do not obstruct traffic or walkways. Ng says the app has more than 500,000 users in Malaysia, who have made over one million trips in the first eight months of its operations.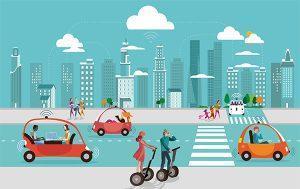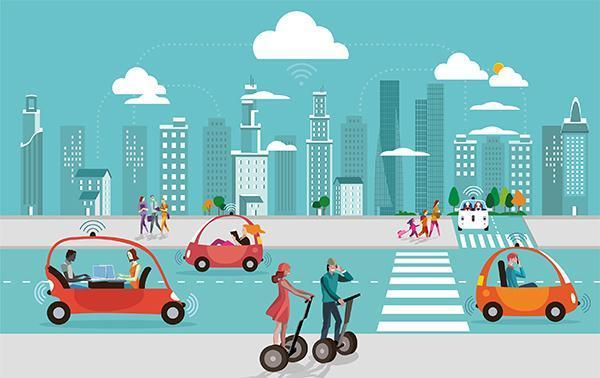 When oBike first arrived in the country, the company had to educate the authorities and the public on how the system worked, even though bike-sharing is fairly common in other countries.
There were concerns about the lack of cycling lanes and the cluttering of bicycles on pavements became an eyesore.
"Of course everyone knows that cycling is not that popular in this country, so the biggest challenge was getting Malaysians to understand the bike-sharing concept and how it could benefit them," says Ng.
oBike is tackling one problem at a time, breaking down the barriers to entry in this market. For instance, the company is working with the authorities to address the lack of cycling lanes by helping to identify the demand for them.
"We can track the data and share the routes. When we share the results with the authorities, they are happy. We understand that they have limited resources and it is impossible for them to make bike lanes everywhere. With our data, we show them which areas should have priority," says Ng, adding that oBike shares its data on the most popular biking routes on a monthly basis or on-demand.
"We will inform them of the issues on the ground and provide feedback. We are glad that Kuala Lumpur City Hall (DBKL) just announced that the first city bicycle lane will be completed in January 2018. So, very soon, people can use it and more will come in," he says.
"Of course, good infrastructure will give more people the confidence to take up biking. But this is a phase we need to go through. The infrastructure has to be implemented and one day, it will be. In the meantime, all the people who are already using what is available will give the authorities confidence that they are doing the right thing [by putting in bike lanes]."
How Malaysians should and shouldn't bike
Last April, oBike launched its service in Selangor. By October, it had expanded to Kuala Terengganu, Muar and Kluang. Ng says the company goes into new cities often on the invitation of city councils after surveying the needs of the town. Approval for operations is on a city-by-city basis.
"In Kuala Terengganu, for example, it makes sense to cycle around because the city is not too big, the traffic is not too heavy and there are quite a number of tourists. I can say we are surprised by the growth, especially among youngsters and college students because there are a few colleges there. Tourists who go for day tours also like to use the bikes," says Ng.
In Kluang, on the other hand, the oBikes are mostly used in the park. "It is more recreational for now. In Muar, it started in the parks as well. The town is not too big and there are parking issues, so it makes sense for people to cycle. There, it is not really the tourists or students using the bikes, but the locals. There is also a high demand [for the bikes] on weekends for recreational purposes," he says.
In terms of growth, the company saw the biggest leap in Kuala Terengganu. But KL still has the highest number of users. Most of them are tourists and working adults.
"They use the bikes a lot during lunchtime. When you are in the city centre, it is hard to find a parking spot and you do not want to move your car when you go for lunch, in case you cannot find another parking spot when you get back. Cycling makes it easier to have lunch nearby," says Ng.
Users usually cycle between 1km and 3km for less than 15 minutes, according to Ng. Most of the trips are also on less busy roads, he points out.
"We do send out a lot of educational messages to the users, telling them what they should take note of when they are cycling. For instance, we tell them not to cycle on highways and to make sure they keep to the left side of the road. Although there are no bicycle lanes on a lot of the roads, when there is less traffic, it is okay to cycle there," says Ng.
Another issue bike-sharing platforms such as oBike face is their bikes being vandalised. Pictures of bikes mounted on road signs or dumped by the side of the road have gone viral on social media, igniting a debate on whether people are civil enough to appreciate such a service. But such vandalism is not unique to Malaysia, Ng is quick to point out, and the losses are currently manageable.
"We believe most of the vandalism or damage done to the bikes is not by our users because they appreciate the service. The point of oBike is that it is not your personal bike and you have access to 10,000 of them," he adds.
A feature oBike is working on that will deter vandalism or bad parking is a geofence technology that can detect where or how the bike is parked. For instance, if a bike is parked on the pavement instead of a designated area, the user will be penalised.
"The user will lose credit points, which will increase their fares. The opposite applies. If you do things the right way, we will reward you," says Ng.

Other challenges oBike faces include cybersecurity risks. Last December, it was reported that a global data breach occurred on its app, affecting users in five markets, including Singapore. Some usernames, email addresses and mobile numbers were stolen by the hackers.
Ng says the company is aware of this issue and has fixed the problem. "We have worked quickly to resolve this issue. As a tech company, user data and security are of paramount importance to us. We are now focusing our efforts on assessing the impact with the relevant stakeholders and assuring all our users that our systems have been fully restored and are secure."
Ensuring customer satisfaction will be increasingly important to oBike as more competitors enter the Malaysian market. China-based Ofo, also a stationless bike-sharing system, expanded to Melaka last August. Mobike, another China-based company with a similar business model, launched its services in Shah Alam and Setia Alam last September.
Ng is confident oBike can defend its market by offering more value-added services and lowering prices. Currently, it charges 50 sen for every 30 minutes. "We are talking to our partners to provide some rewards. Just imagine when you go anywhere you have a special rate from the partner because they provide a spot and they are welcoming the user.
All this can be done and hopefully by the next quarter, we will be rolling this out," he says.
"We are the first to launch the service and we remain the largest. So, I think we did the groundwork and created a wider path for our competitors. Everyone knows about bike-sharing now, especially the authorities. In the end, it will benefit the whole community."